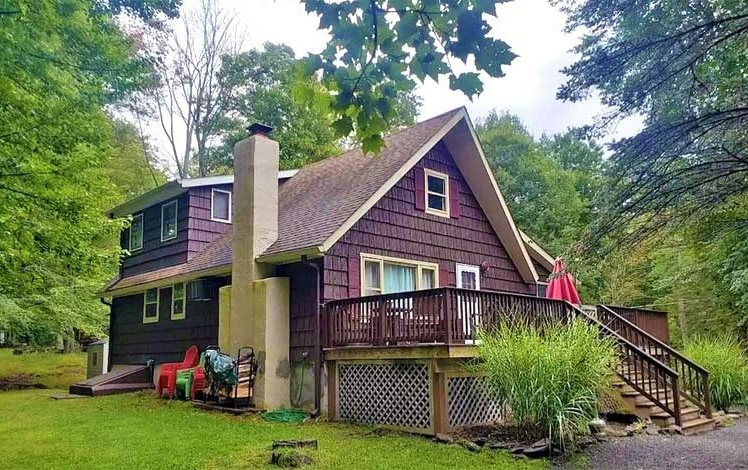 Latitude Adjustment at Arrowhead Lake
Latitude Adjustment at Arrowhead Lake is a 3 bedroom lake home with a wood burning stove and a private game room.
The house is 1224 square feet with 8 beds that sleep 10 with 2 full baths. The house just steps away from the lake.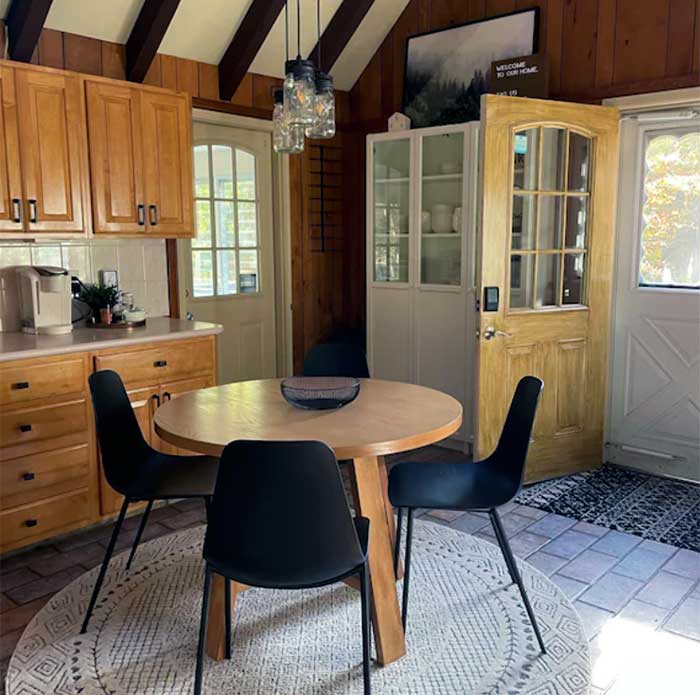 The game room (located in the basement) features a ping-pong and foosball table, board games, puzzles, coloring activities, and shuffleboard. The living room features two couches, a TV, a West Elm coffee table, and a wood-burning stove and fireplace.
Take a snooze in the sunroom, which has two couches, a shoe rack, and a washer and dryer.
The Arrowhead Lake community provides a lodge that offers access to a billiard room, gym, and library. It's also got 2 lakes, 4 beaches, 4 outdoor pools, and 4 clubhouses. Boat rentals are available.
"We had a great weekend at Latitude Adjustment! Sits in the woods right across from the lake and is a beautiful location. The house is perfect and cozy and very clean with all of the added touches and amenities you appreciate when away from home. The beds were super comfortable and the furniture was comfortable and modern. Often when you stay in cabins or vacation spots they are furnished with decades-old furniture and it's hard to really get comfortable. Not here! It felt like home away from home and I wish we had more time. Great time skiing at Jack Frost just a few minutes away. Coty was very responsive and helpful. We really appreciate it and had a great time!