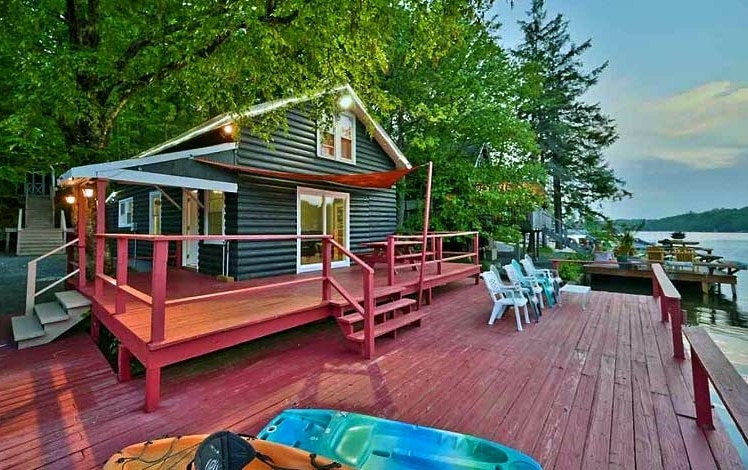 The Lake Harmony House is a rustic lake house rental right on beautiful Lake Harmony. You can enjoy the lake view from the front and side deck. The entrance leads to a spacious deck with enough space to relax, grill, and eat near the lake. The area is unique and cozy and perfect for small group parties.
The spacious lake house has an open dining space for guests to enjoy their meal outside while looking at the lake. They can also use the BBQ grill. The interior is spacious and warm, with 4 bedrooms and a cozy living room. The kitchen is equipped with the amenities necessary. Guests can get access to the cabin, deck, and shaded area with chairs and tables where they can enjoy a grill.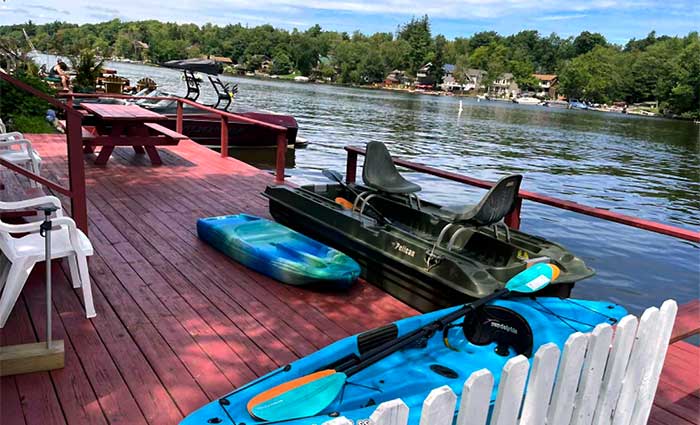 Guests have access to lake activities and views and can engage in different outdoor activities like hiking, biking, water sports, and skiing.
"The location was perfect and it was very comfortable. We had such a blast and everything was beyond our expectations. We weren't expecting kayaks and other amenities, and it was in good condition indeed. Thank you so much."