Junipers Cove is a beautifully updated 5-bedroom waterfront house located in the Arrowhead Lake community. It's on the water with its own private dock and kayaks. It features 3 full bathrooms, a large basement game room, a well-stocked eat-in kitchen, and spacious dining and living rooms with vaulted ceilings. The house also has a walk-out deck with a gas grill, lounge chairs, a picnic table, and a second, smaller deck.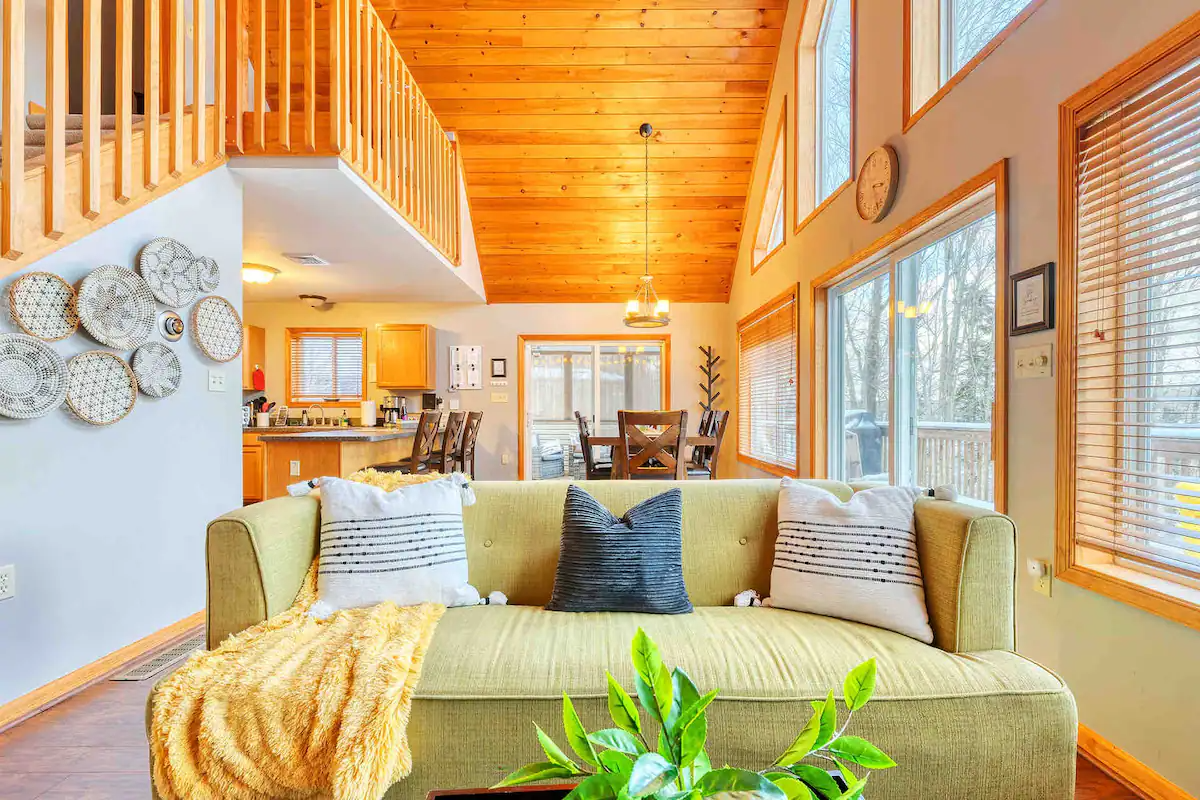 This house is waterfront but it's located on a piece of land that borders a canal of the lake. It's wedged between the property and a small island off the coastline of the property. You can see the lake to the left of the property and can swim or kayak straight out to the lake.
There are 2 bedrooms on the ground floor. These rooms are attached, and guests staying in the room with the day bed do have to go through the room with bunk beds to access the rest of the house. People wanting to access the bathroom on this floor will have to go through this bedroom. These 2 rooms are great for kids!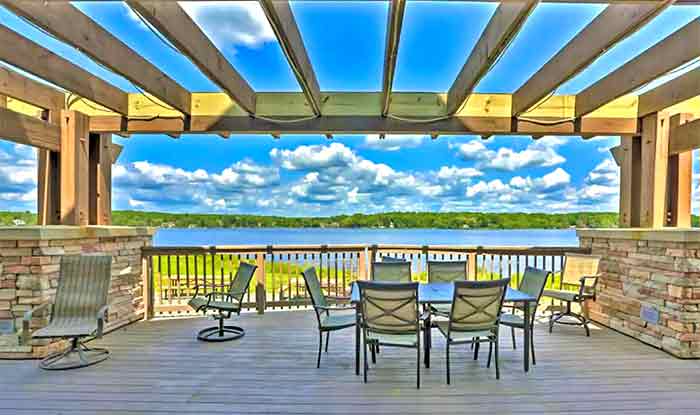 All community amenity fees are included in the reservation price. The community offers an outdoor pool, a playground, a game room, a tennis court, and a fitness center.
"10/10 highly recommend! This place looks and is very beautiful and impeccably clean. Everything in the house was fully stocked and it had everything we needed, and more! We loved how tech-friendly it was and how stylish the decor was. The location is pure bliss – Justin was super attentive and helpful with any questions I had. We're looking forward to coming back here in the summer!"