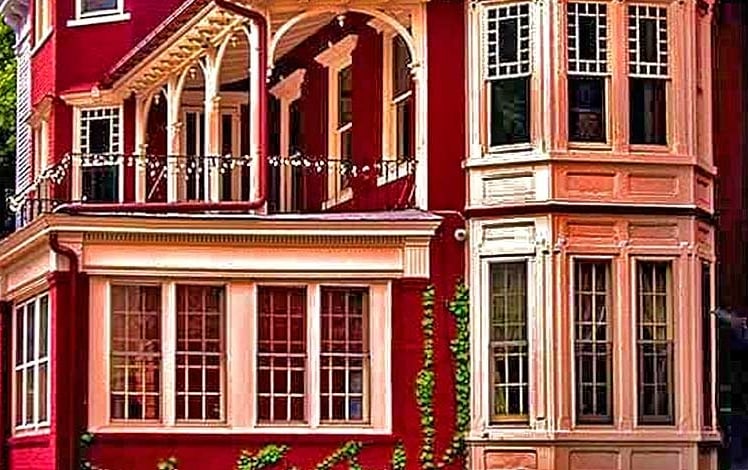 Judge Allen Craig Mansion Garden Level
Judge Allen Craig Mansion is smack dab in the middle of downtown Jim Thorpe where it hosts 10 guests in 5 bedrooms with 6 beds and 2 baths. It has largely been preserved, with modern upgrades to bathrooms and kitchens Stay in the garden level of this historic Victorian mansion. Built in the 1850s, the mansion features a sunny enclosed porch surrounded by a panoramic view of West Broadway and the mountains, a spacious living room, and a large dining room that comfortably seats 10-12. It's adjoined by a breakfast room near the kitchen.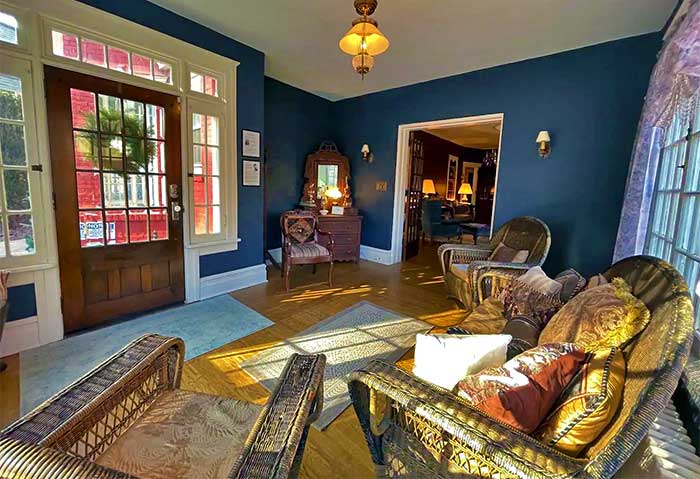 There's a backyard and patio with two grills, a fire pit, and a new bike rack. There's a Pack 'n Play travel crib for your little one.
The Garden Level comprises the entire first floor of the mansion. It includes a sunroom attached to a spacious parlor, a large dining room and breakfast room, with five bedrooms and two baths.
The floor above hosts the same number of guests, and you can see it here.
"Perfect! This stay is everything we wanted and more. Liza is the best host!! She is only a text away and so kind. The location is perfect, nestled in the heart of Jim Thorpe. Once we parked, we never had to move car until we left. The house is a dream for history buffs and can accommodate a large group. One of our favorite features of the house was the sunroom. We could watch all of the action on the street from the comfort of the beautiful mansion. We also loved the big dining room table. We went around Halloween and were able to use the large TV to watch some great Halloween films. The house is just so charming and unique. I am dreaming about the day I can return."
The Balcony Level features three bedrooms and two bathrooms, with a modern, eat-in kitchen and a living/dining room with a balcony with a beautiful view of the mountains surrounding West Broadway.