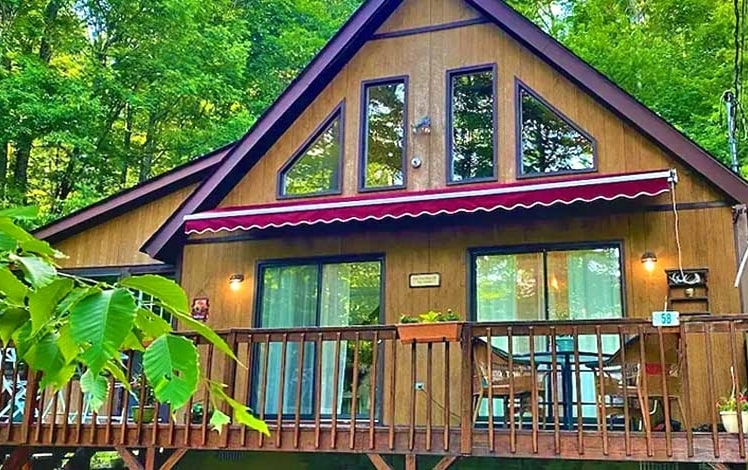 Indian Rocks Chalet hosts 8 guests a 3 bedroom and 1 bath house in the gated private community of Indian Rocks that's just a 5-minute walk to Lake Wallenpaupack.
Kayaks are available to rent, and you have 5 access points to the lake including a beach area and boat launch. You can use the community pool and the playground, and a cafe is at the entrance to the community.
There's a mini-grill, a fully stocked kitchen, a hammock, and a fire pit. Bring your dog!
"Our stay at Lauren's place was beyond expectations. She was a gracious host who came to the house to say hello and make sure we got in ok. She responded quickly to all communications and was always ready to help. The house was adorable and the kitchen was thoughtfully appointed with basic necessities such as coffee pods and a lighter for the fire pit. The house was spotlessly clean and had plenty of extra towels, toilet paper, and basic necessities for a comfortable stay. The setting was beautiful and within a short drive to trailheads. We also enjoyed using the kayaks that Lauren supplied to paddle around the lake."