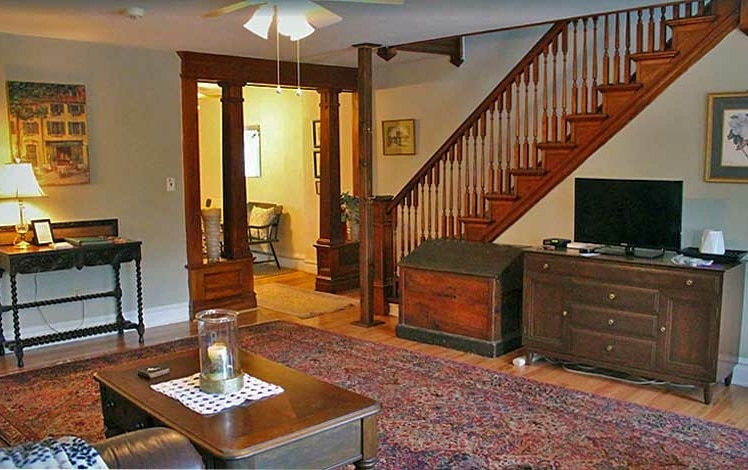 Glen Onoko Guesthouse is an 1874 mercantile building that merges old-world beauty with a modern flair. It's a great base, on the east side of town, for exploring the town of Jim Thorpe's attractions. It's on the east side; local character sets it apart from its downtown highly trafficked path. Most errands require a car.
Guests have exclusive access to the primary residence that occupies about 1,600 square feet on the top two floors. You may also access the courtyard with a shrubbery border and use of the BBQ grill. There is a wrought iron table and chairs, plenty of seating for a breezy place to relax outdoors, and off-street parking in a gravel parking area directly behind the building.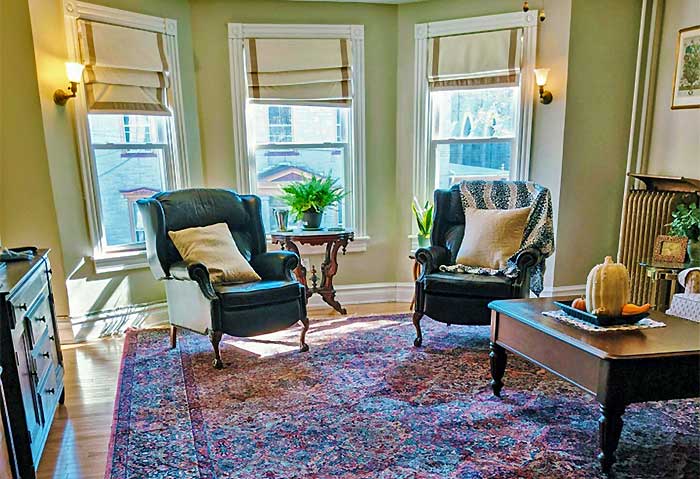 The spacious apartment sleeps up to eight and includes a fully stocked kitchen.
The guesthouse has 4 bedrooms. There's 1 king-size bed, 2 queen-size beds, and 1 twin-size bed. The main living space is on the second floor with one additional floor of bedrooms and a bathroom on the third floor.
"The property has very spacious rooms, particularly the living room and kitchen. Spotless. We had one issue and the owner was extremely responsive and came over within 5 minutes to fix it. The owner offered helpful suggestions on touring the town and making restaurant recommendations. You do need to use a car to get into the center of town."