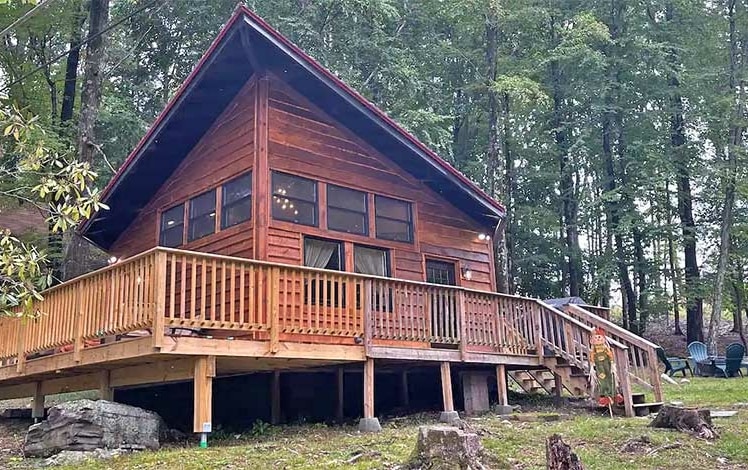 At Glaze Greentown Paradise, all you need to bring are your clothes and food. it's small and quaint and perfect for a couple. It can fit four as well since the couch turns into a full-size bed.
Sit outside under the stars around the fire pit overlooking the lake.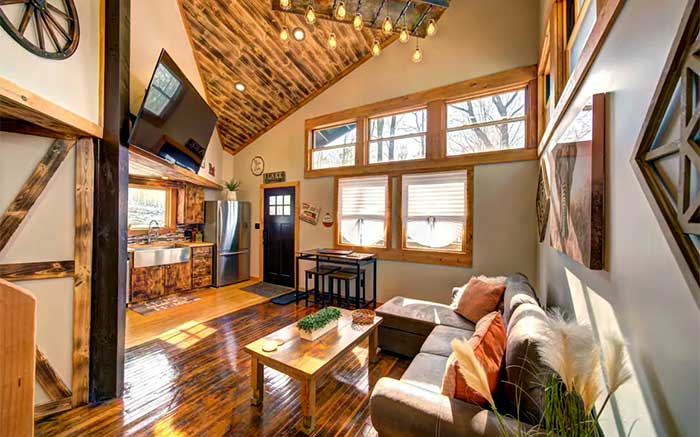 Glaze cabin is located off the main road which provides easy access to local marinas, grocery stores, the lake, and entertainment for families. Costa's Family Fun Park is just a 15 min drive away.
"Beautiful little cottage that was wonderfully decorated and well kept. The indoor hot tub was a nice touch! The bed and bedding were absolutely comfortable. The lake is nearby as well as local restaurants. There was a very helpful brochure inside that had a list of things to do and places to eat. The hosts were extremely nice and readily available if needed. 10/10 would come back!"