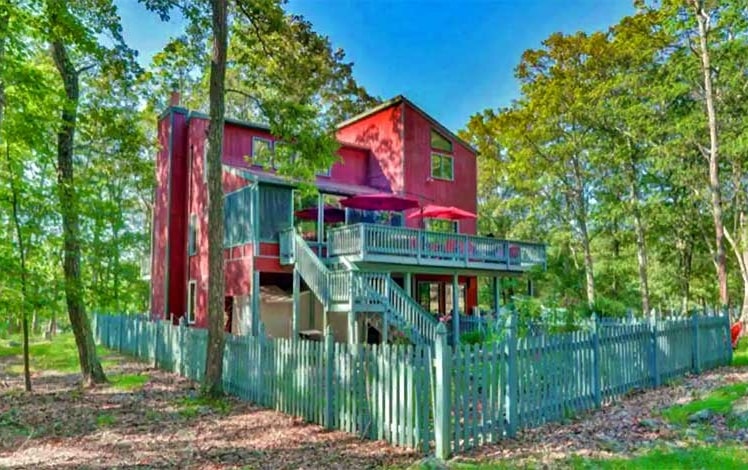 Bliss House will host up to 16 guests in 4 bedrooms with 11 beds and 3 baths in the private gated community of Penn Estates with lots of amenities.
Bliss House has got a hot tub, an indoor dry sauna, a wood fireplace, a sunroom, and a deck with a grill. You've got a poker table, a pool table, a ping pong table, a dartboard, and board games. If you actually want to leave the house, the community has lakes, tennis courts, and an outdoor swimming pool.
For the little ones, you'll find a Pack 'n Play, a crib, and a high chair.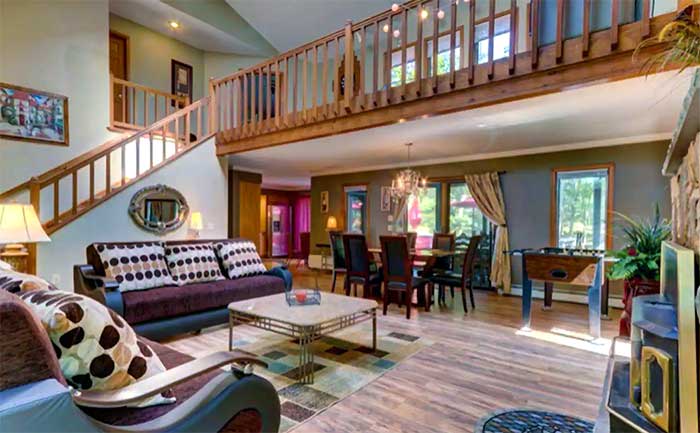 "We picked this house for the great location! Very close to vineyards, shopping, and major roads. The house was just like the pictures. Clean, easy to get settled, great communication with host. All the beds were very comfortable with soft sheets and covers. The kitchen was easy to navigate and had plenty of room to bring food and cook meals. The bathrooms were clean and fully functional. Wifi worked great. The hot tub was very relaxing and the sauna was just a bonus! The skylights provided so much natural light in the house and plenty of lamps to use at night. We were so relaxed we never even turned on the tv. I would definitely come back to this property, it was such a joy to stay there."