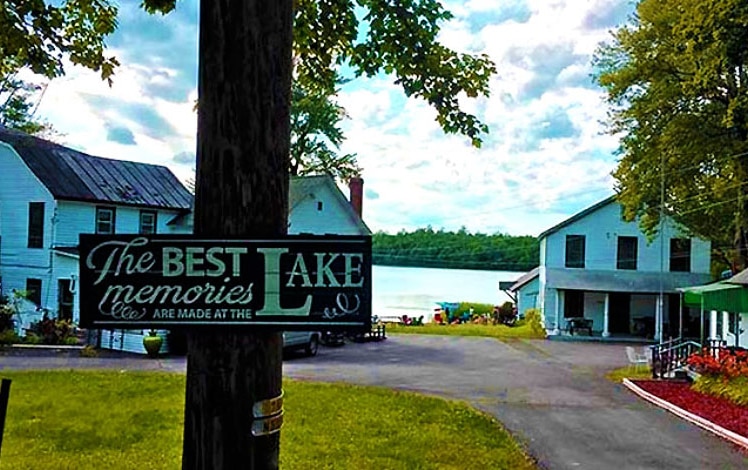 Tuscarora Lodge looks as if Dirty Dancing was set in a painting of the Hudson River School. The interiors of the cabins are very nice, while the exteriors are a bit shabby. Actually, a better way to put it is to say that they look like they've been loved by generations for a very long time – and they have. Think of Tuscarora as the Velveteen Rabbit of cabin resorts.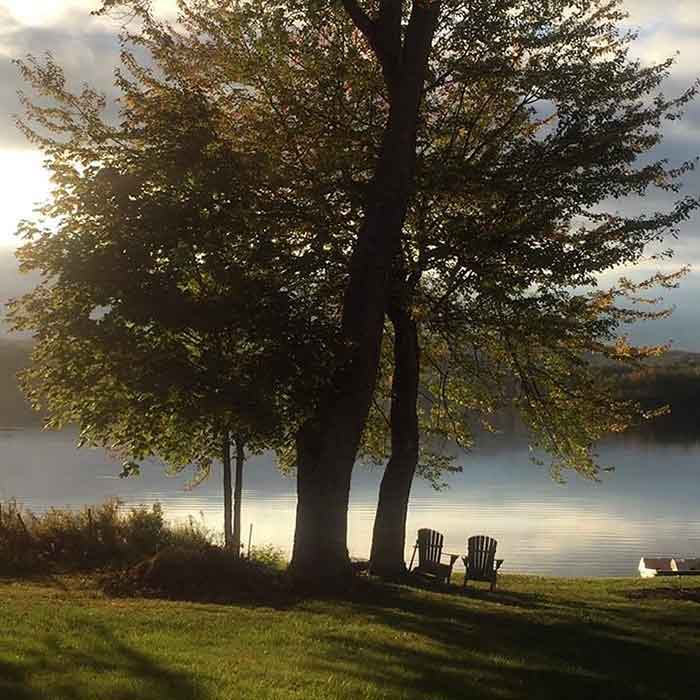 The lodge is situated on a private lake which is ideal for swimming, boating (no gas motors) and playing on the beach. Kayak rentals are available.
This old-time country setting is the perfect place for vacations/gatherings for family and friends. Two acres offer a 12 bedroom Annex building and 8 private, two-bedroom cottages with several guest rooms.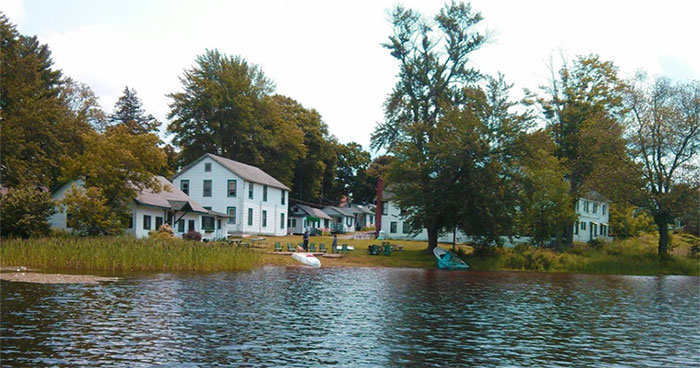 Rowboats are available at no extra charge, gazebo, swings, fire pit and basketball on the premises. Cabins are rented Saturday through Saturday with a 2 p.m. check-in and a 10 a.m. check-out. Kayak rentals are available. Bring your own sheets, towels, and toiletries. Small, people-friendly leashed pets are welcome.
Tip: Book well in advance to reserve your spot during the Bethel Woods Music Festival each August.
"Charming little spot on an awesome lake. It's great. Take a trip back in time and chill in these fantastic cabins. Cabin #4 is a good size for a family of 3. Tuscarora Lodge has it all. Kayaks, paddle boats, games, grills, peace, quiet. It's close to some dope hiking, and adorable little towns."