Rodeway Inn & Suites Delaware Water Gap
Located in the town of Delaware Water Gap right off Interstate 80 and just 6 miles from East Stroudsburg University The town is located near the Appalachian Trail at the southern end of the DWGNRA. Take a hike on one of the shorter loop trails for a great day excursion, or paddle down the Delaware River with equipment from nearby Edge of the Woods Outfitters.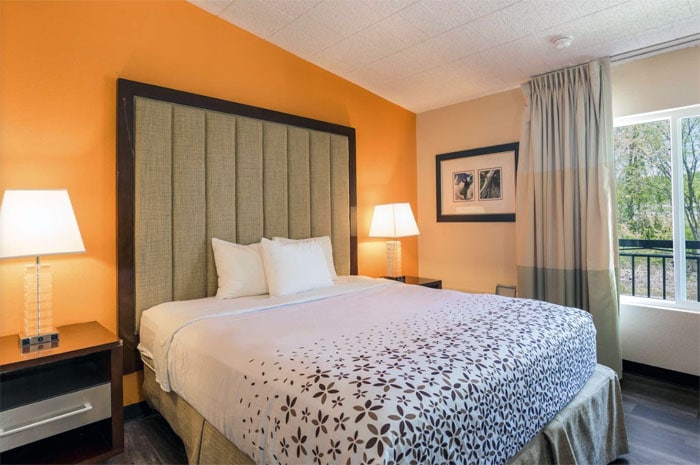 Basic budget hotel in a town that doesn't have many options. New owners in 2020 say they're fixing it up.