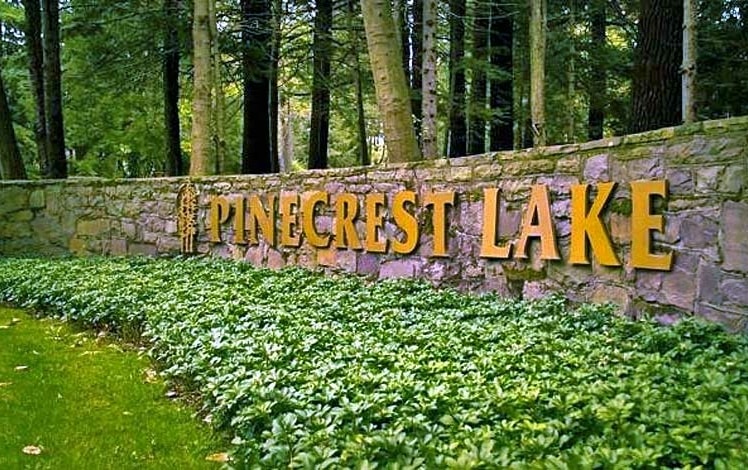 Pinecrest Lake Community
Pinecrest Lake Community offers the ultimate in vacation home accommodations in a private estate park-like setting. Pinecrest Lake has been developed by leisure-oriented professionals to provide not just a quality vacation home community but also a superior vacation experience. Lots of Airbnb and VRBO rentals.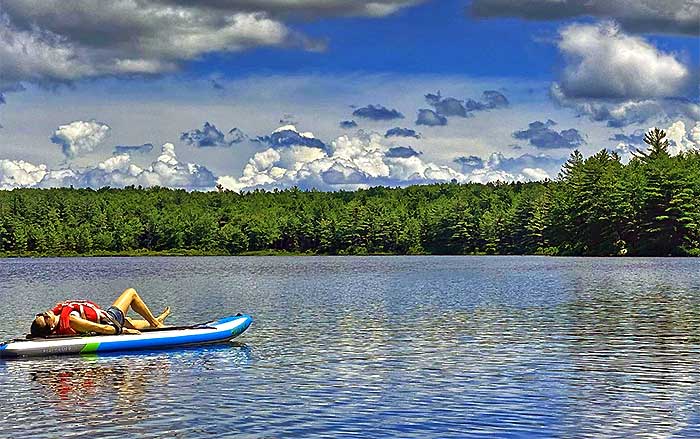 Pinecrest Lake has a long history in the Poconos. A vacation destination since 1900, it has evolved into a first-class community complete with a championship 18-hole golf course with beautiful mountain vistas, a 77 acre lake with beach and marina, a tennis complex, and a recreation center on 2200 acres. Explore by hiking, biking, and moving across cross-country ski trails.
The outdoor heated swimming pool has a diving and water slide area, and a separate area for swimming laps or just playing in the water. For the little ones, there is a wading pool apart from the main pool.
Boat rentals, lodging, and groceries are nearby. And yes, you can bring your dog.