Lake Genero Cottages are on the lakefront of a privately-owned spring-fed 15-acre lake. The crystal-clear lake is on a private road in a natural setting of pine and hemlock trees. It's just 3 miles from Lake Wallenpaupack. Accommodations range from barebones campsites to cozy cabins. They've recently added 8 primitive tent sites.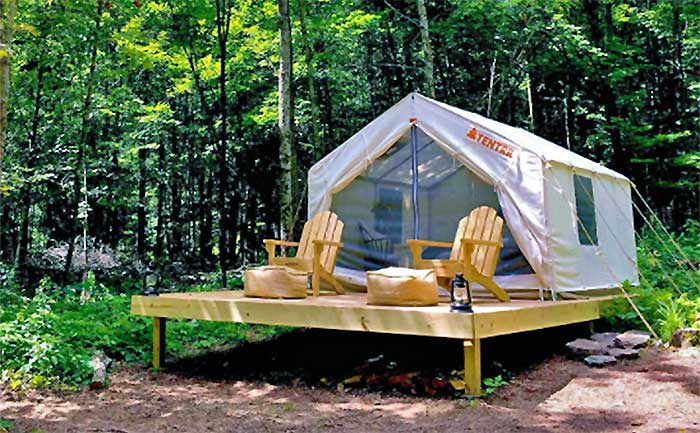 There are 10 Lake Genero cottages. 7 of them have wood-burning fireplaces, and the other 3 are equipped with gas heaters. Each cottage has a large screened-in porch overlooking the lake. Cooking utensils and tableware are provided. Only sheets, pillowcases, and towels are not furnished.
Lake Genero is great for fishing, swimming, and row boating. There are BBQ pits, a tennis court, and a playground. There are primitive camping sites available. Great for groups with picnic and group pavilions.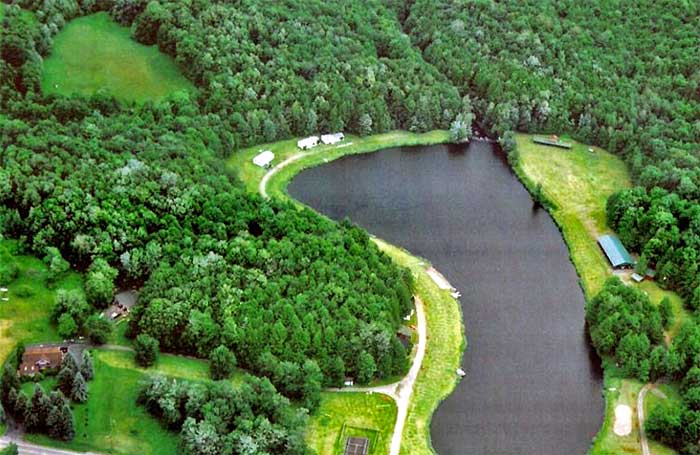 Grab your fishing license and get catching in their lake.
Rif's Place is a cute little snack bar and hamburger place with picnic tables located on the premises.