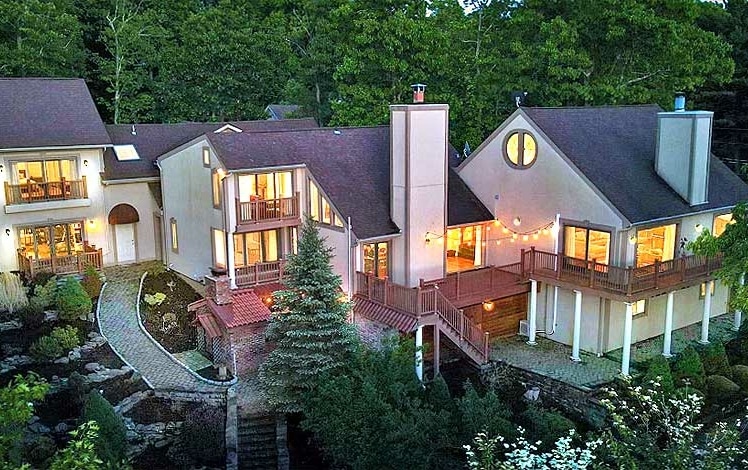 This Contemporary Compound on Attitash Lane in Tafton consists of three separate houses on a 3.333-acre lot on a wooded lot in a cul de sac. It offers unobstructed jetliner views of Lake Wallenpaupack from almost every room & balcony. Between them, the 3 houses contain 11 bedrooms and 12 baths in 11,500 square feet with 7 garage parking spaces.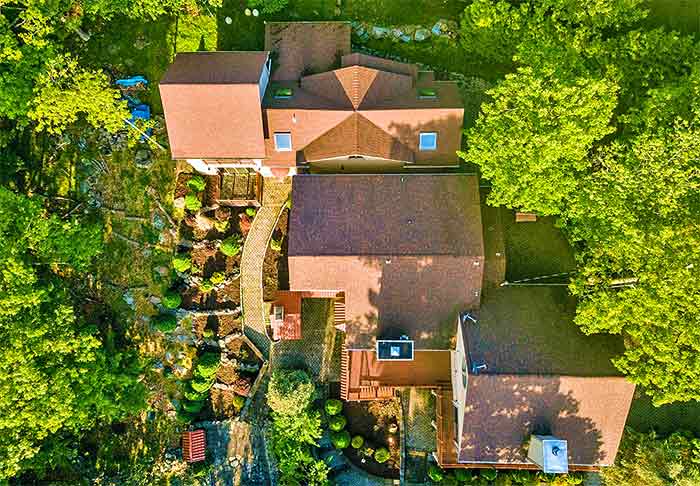 The three houses are clustered together in the middle — and at the top — of their sloping lot. The main residence and the guest house sit so close to each other that they appear to be a single structure, while the pool house and spa sit off to one side just a little way down the hill.
It's a pretty impressive engineering feat: the compound sits atop a 50-foot-high retaining wall the owner built into the side of the mountain atop which it sits.
You'll find superior finishes & craftsmanship throughout with imported stonework & materials, doors of glass & bronze, and over 5000 sq ft. of fully lit cobblestone terraces, courtyards, and walkways that weave their way around the entire campus creating an unprecedented living experience. The property features a Georgian style 'Restaurant' complete with a dining room, butler's pantry, wine cellar, humidor, and stone waterfall.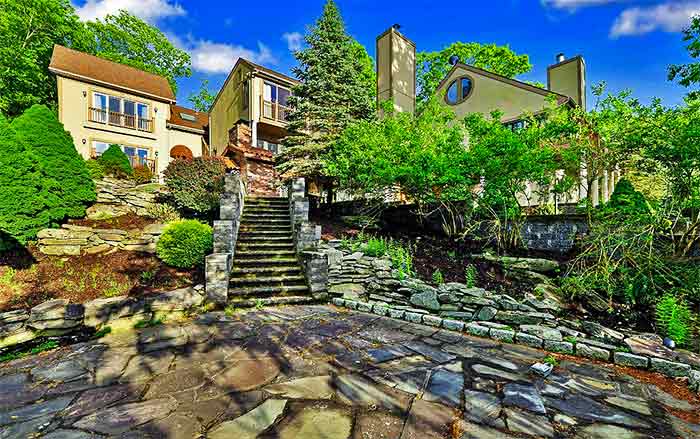 The spa contains a sauna and a steam room along with a full bath. The floor below the pool contains a laundry room and a full kitchen for poolside dining. The compound haal the bells and whistles, and even a whole house generator to keep you up and running in this fantastic holiday escape.
There are tons more pictures on the real estate website, and it's published here on Philly Magazine. Use an incognito window if you get a subscription page!