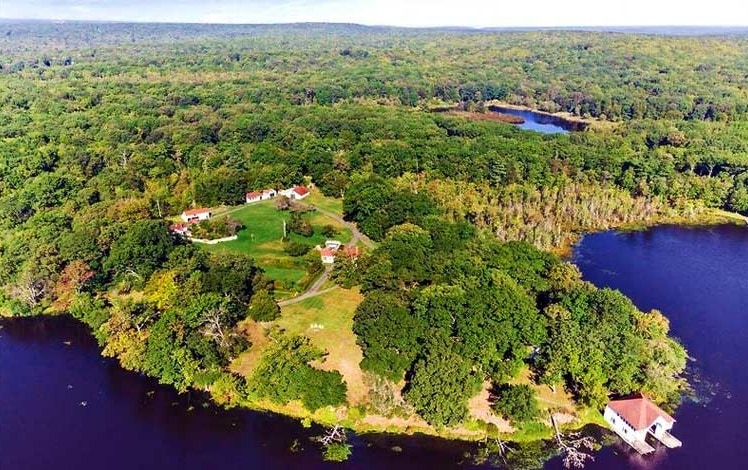 Sunnylands on Colonia Road is a historic Annenberg estate being sold for the first time. It's part of the original 5000 acres on Big Log Tavern Lake at Gold Key Lake. It's a landscaped property of gardens, stonewalls, stately trees, pasture, and a gently rolling orchard. It's an old-fashioned family vacation compound and it's just gorgeous.
This is the stellar Pocono Mountains lakefront property that you have wanted to own, privately tucked behind its own gates within Gold Key Lake Estates. It's a gorgeous 11.7 acres of property with 1800 feet of lake frontage. The main house has 3,875 square feet, 4 bedrooms, and 3 baths. There are 2 more houses and a large barn.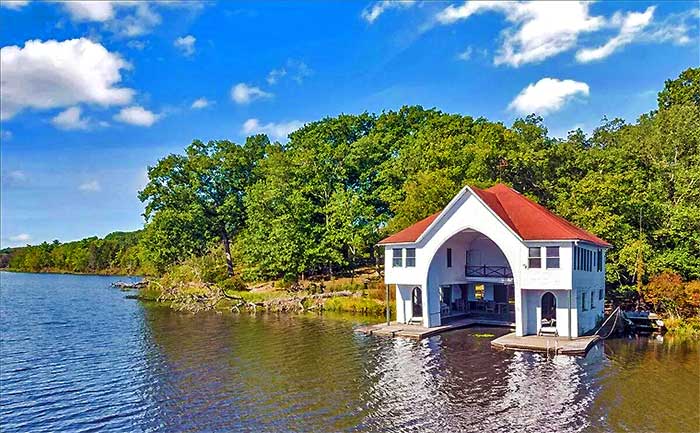 Knoll-Top at Sunnylands on Colonia Road is at the front of the property. It is the gem space to build your always-wanted view-spanning lakefront home. Included are 3 spacious family homes. One has an in-ground pool and a uniquely-designed lake boathouse. The boathouse has two bedrooms, a living room, a kitchen, and a bathroom above the float-in boathouse.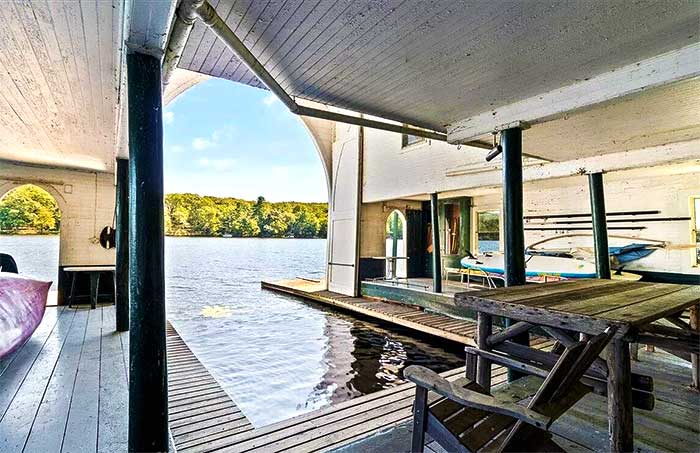 Gold Key Lake Estates has 3 lakes and ton of amenities, in case you ever feel the need to leave your property. You just might not.