356 Tink Wig Drive offers Tinkwig lakeside tranquility in the Mountain Lake Tink Wig community.
2,400 square feet offers four bedrooms and two baths which include a second-floor master bedroom with bath, stunning lake views from most rooms, a terrific 3-season room, and a semi-open floor plan in this classic Pocono Mountains lake home.
You've got vaulted ceilings, hardwood floors, two wood stoves, a wood-burning fireplace, moldings, exposed beams, stainless steel appliances, a sunroom, deck, and an attached garage.
The spacious loft area has its own balcony, cathedral ceilings, a real wood fireplace, plus two functioning wood stoves. You've got stunning lake views from most rooms, including a terrific 3-season room.
The gently sloping path to the waterfront area, and your own dock, add to the ambiance. The lovely Tinkwig Lake is 117 acres and is located 10 minutes from Lake Wallenpaupack.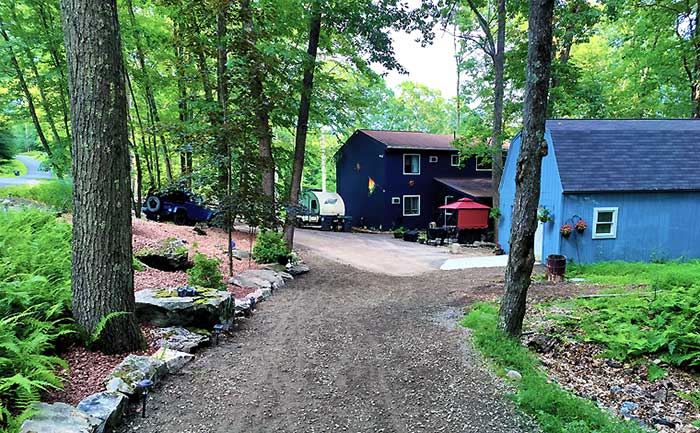 Tink Wig Mountain Lake Estates is a private community located in Hawley, about 10 minutes from Lake Wallenpaupack. Tink Wig is a four-season community where you can enjoy the best nature has to offer in peaceful surroundings. In summer, there's fishing and kayaking on the lake, swimming in the community pool, or enjoying outdoor activities in the Lake Region. In fall, take in the crisp air and watch leaves change. In winter, ski just minutes away, go ice fishing on the lake, or sip hot cocoa by the fire and take in the landscape. In the spring, watch as local wildlife emerges from slumber and everything becomes green again! Nearby downtown areas of Hawley and Honesdale offer many restaurants, breweries, and shops to enjoy year-round.