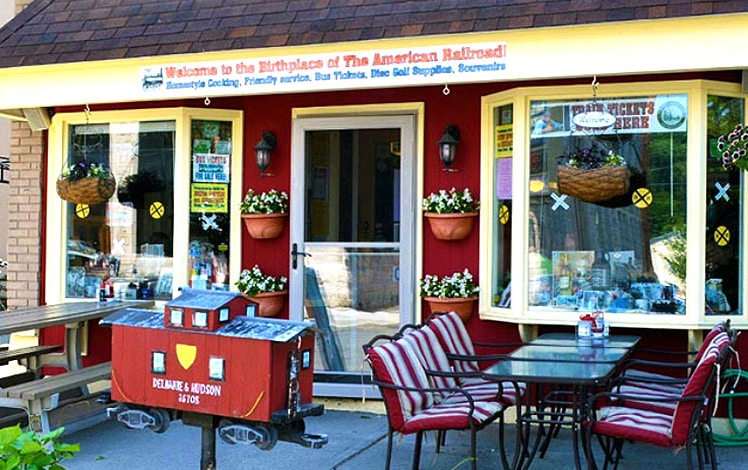 Terrific old-school diner-style restaurant with a super-friendly atmosphere, home-cooked meals, a huge salad bar, and a very good breakfast in Honesdale.
There's a Tuna Melt, a Reuben, cheesesteaks, "hoagies" aka subs, and club sandwiches. The burger menu is special, too. Try a Patty Melt or a burger topped with BBQ pulled pork, and be sure to order the house-made fries with your burger or sandwich.
They've also got a list of specialty sandwiches, including hot roast beef and cheddar on a pretzel bun, "The Lion" (named for the first steam locomotive to run in America) of sliced roast pork, and "The Captain" which is battered cod on a hard roll. Dinner includes roast turkey (roasted in-house), bread shrimp, roast pork, and meatloaf
Pierogies and potato pancakes are served with sour cream and applesauce. There are homemade pies for dessert. Very good coffee is not a surprise – Share the Love takes no shortcuts and pays attention to the details.
You can even buy your tickets for a scenic train ride on The Stourbridge Line, located just a short walk down Honesdale's charming Main Street.