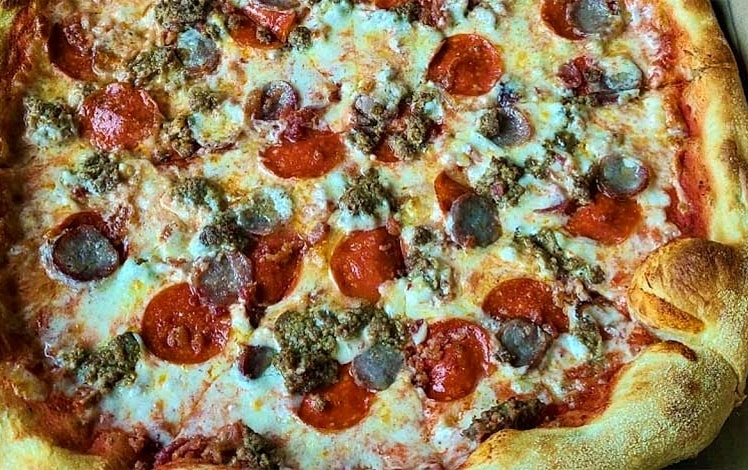 Pizza 1 is in the center of Stroudsburg. They sell pizza, pasta, calzones, and stromboli. Sandwiches include meatball, eggplant parm, chicken parm, shrimp parm, and sausage & peppers. It's a classic New York style pizzeria.
Customers LOVE this place. Named on of the top 5 in Monroe County 2022 by Philly Bite Magazine.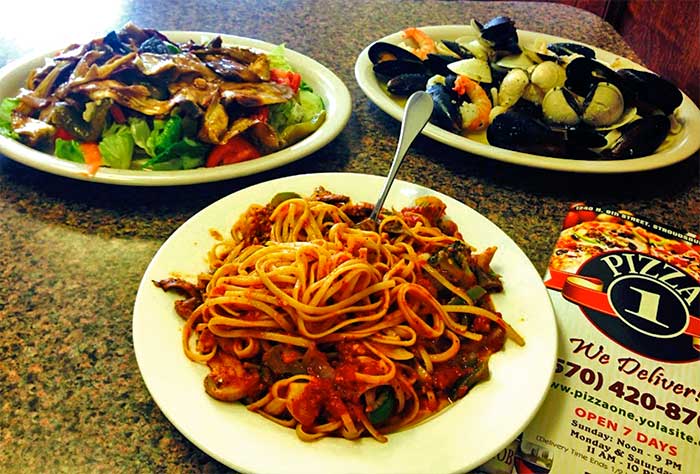 Entree include chicken piccata, marsala, and francese. They've got shrimp parm, shrimp scampi, and shrimp Fra Diavolo. There's mussels marinara and pasta with alfredo, carnonara, marinara, and vodka sauce. Salads, burgers, and kids meals, too.
"We stopped here during a recent trip to the Poconos and I can't say enough good things about the food and the people here! We ordered a lasagna pizza and it is honestly now my favorite pizza ever! The couple that owns the place are super sweet and really friendly. I would come back again to the Poconos just to eat here! Thank you guys so much!"