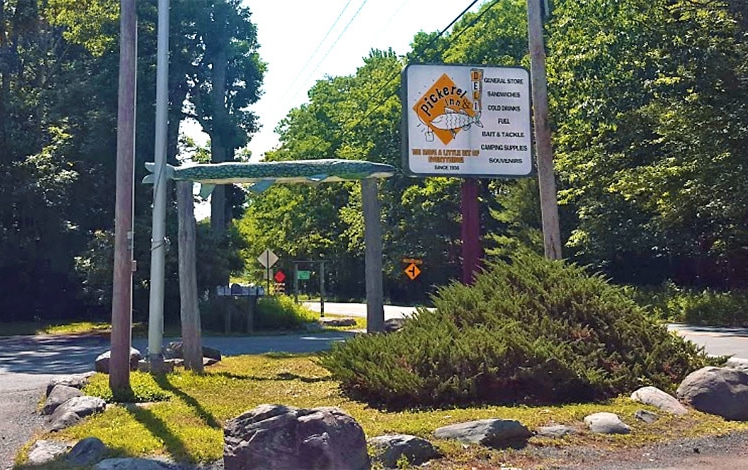 Pickerel Inn General Store
The Pickerel General Store has been a friendly and old-time general store on Lake Pickerel since 1936. They sell "a little bit of everything" – it's a gas station, convenience store, bait shop, and deli in one.
You'll find beer-to-go and even a few bottles of wine kicking around, along with newspapers and souvenirs, and a really nice staff. There is an ATM on the premises.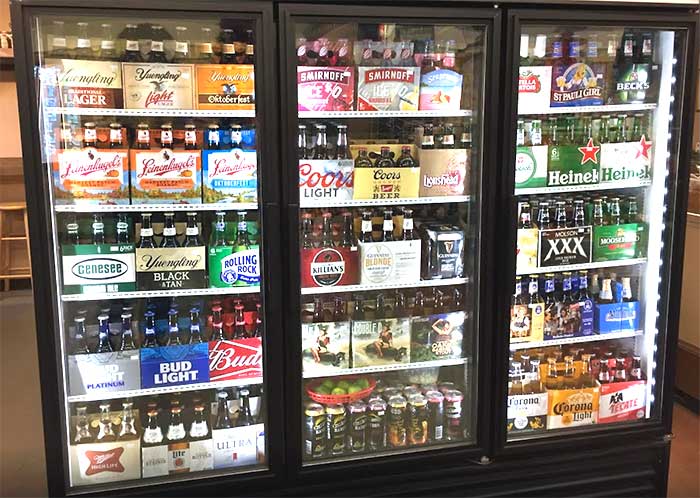 There are convenience store items – bread, ice cream, snacks, and drinks – and they have a deli. You can get great breakfast sandwiches in the morning, and hoagies and sandwiches like grilled pastrami or grilled ham and cheese for lunch. They offer a soup of the day and daily specials. The blackboard offers daily specials: sometimes homemade chili, sometimes egg salad, a huge B.L.T., or a soppressata Italian hoagie (sub).
They've got a little sports shop and also sell fishing rods, fishing licenses, boat permits, and bait.