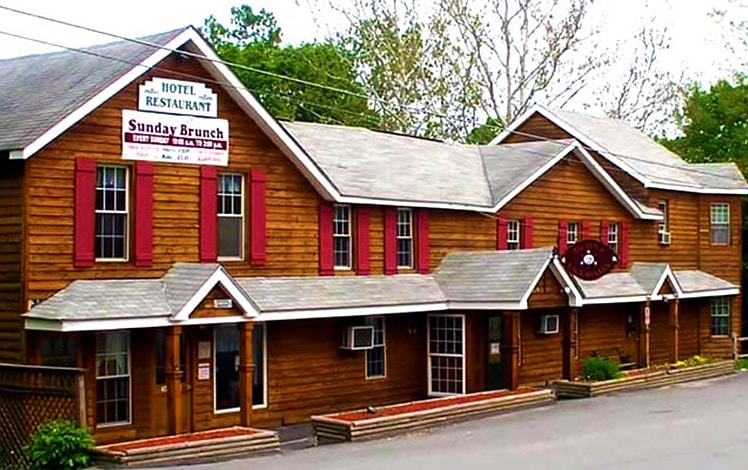 Casual bar and restaurant in a historic 19th-century country inn with a deck overlooking the Lackawaxen River. Friendly and laid back vibe.
New owners took over in 2019 and added a tiki bar.
The kitchen is open Wednesday through Sunday from 11 am until 9 pm as of Sept 2019. The bar is open until 2 am.
Burgers, sandwiches and wraps, wings, calamari, mozzarella sticks. Salads include smoked brisket with gorgonzola and apples and seared ahi tuna over Asian slaw.
Entrees include rack of lamb, Delmonico steak, pork chops, and broiled haddock. Sunday brunch and prime rib on Thursday nights.
Daily specials, drink specials, and deals on pitchers of beer during sportsball games.