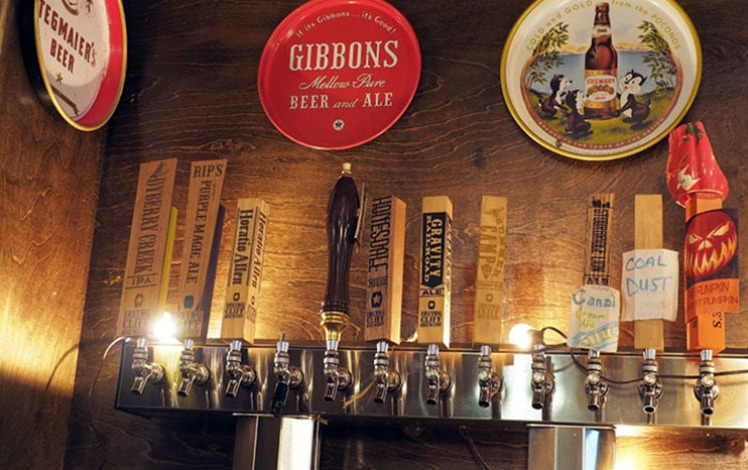 D&H Brewery LLC has announced the acquisition of Irving Cliff Brewery in historic downtown Honesdale. Reopening in late spring 2023.
Irving Cliff Brewery is a bar and eatery inside the brewery warehouse just off Main Street in downtown Honesdale. The brewery space includes a bar, a private party room, and seating alongside the kettles and kegs, plus room for live music on two small stages.
Town lore says Washington Irving — author of classic American stories such as "The Legend of Sleepy Hollow" and "Rip Van Winkle" — used to sit on the cliff overlooking Wayne County while he wrote. 150 years later, the brewery is once again in operation and crafts IPAs blended and named in honor of Irving's most loved works.
Irving Cliff smokes its own brisket on the weekend and features specials throughout the week. Look for Fish and Chips, Irving Cliff Blue Ribbon Chili, wings, fried pickles, and bison or beef burgers. Vegetables are fresh and locally grown in season, as Irving Cliff swaps out their spent grains with local farmers. (Cows love spent grain!)
Check out seasonal brews such as Summer Camp Honey Ale, Honesdale Harvest and the Winter Wonderland Porter. Rip's Purple Magic, named for famed Honesdale habituée Washington Irving's "Rip Van Winkle" is an award-winning wheat beer infused with raspberries and blueberries and colored by beets.
Sample a beer flight or order a pint from the bar. Take a growler or two on your way out.