Henning's Local offers seasonal, locally sourced New American dinners served in a rustic-chic dining room with a bar. It's Chef Henning Nordanger's take on American comfort food. Their motto is "Local Comfort Crafted Locally."
At this relaxed Scandinavian-influenced restaurant — housed in an antiques-filled space above an 1800s general store — you can have fresh-from-the-Beaverkill hatchery rainbow trout prepared in a number of ways, including "Norvegienne" with sour cream, chives and potatoes.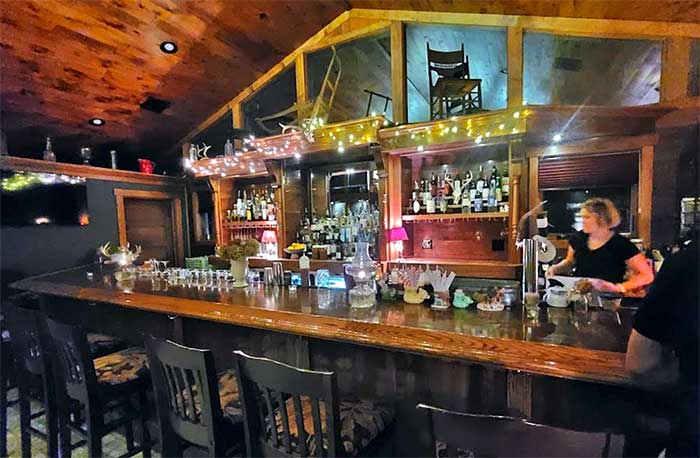 Henning's Local is located in the upstairs space above the historic Heinle's General Store in Cochecton Center and "has earned rave reviews for its surprising middle-of-nowhere culinary prowess."– Forbes
Henning has built long-term relationships with regional sustainable agricultural practices and businesses, including farms, bakeries, wineries, distilleries, and various culinary artisans throughout the Catskills, the Pocono Mountains, and Hudson Valley.
Both the food and wine menus are amazing. Partners Early and Miller of nearby Cochecton Fire Station designed Henning's drink menu. In a reciprocal exchange, Henning Nordanger designed their food menu.
"Amazing restaurant. Really top notch food, could compete at the highest level. Best steak I've had in a long time, all local high quality ingredients everything is handmade. I really can say enough good things about this place. We drove in late from the city and they treated us like family. Adding this place to my favorites list."