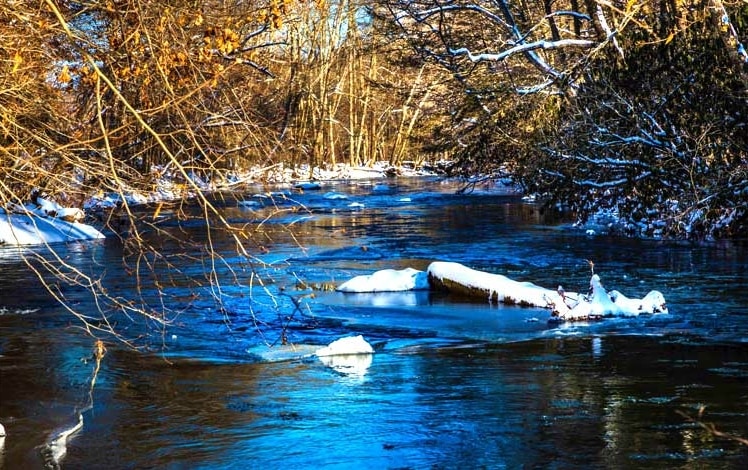 The Pomeroy McMichaels Creek Nature Preserve, named in recognition of the 3 generations of the Pomeroy family who owned this property, is a 70+ acre piece of land containing a pristine section of the McMichaels Creek in Hamilton Township.
It's located on Hickory Valley Road just west of Glenbrook Golf Course and Hickory Valley Park. This preserved property extends the "Glen to Glen" greenway (Glen Park to Glenbrook Golf Course) into the McMichaels Creek valley.
It's perfect for a walk in the woods day.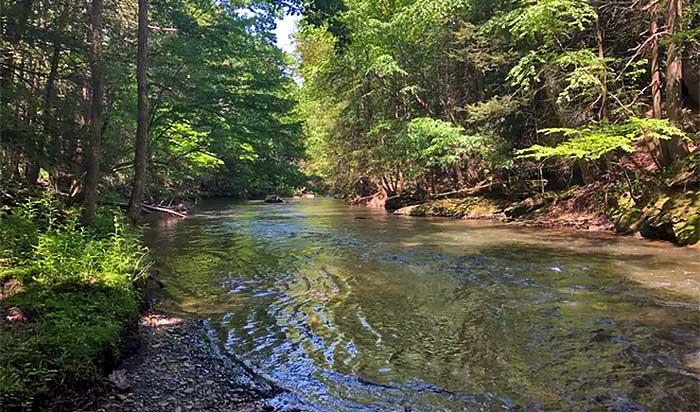 The Pomeroy Preserve is part of a geologic ecotone, which is a transition zone between two different plant communities. In addition to the beautiful rock formations, expect to see uncommon wildflowers at this location in spring.
The creek is a Keystone Select waterway, meaning that the Pennsylvania Fish and Boat Commission stocks it with retired breeding trout. Fishing is catch and release only. The creek is also suitable for kayaking.
Take a hike through the preserve to spot interesting rock formations and native songbirds. The preserve is home to diverse plant habitats, so the wildflower blooms are a must-see in the spring.