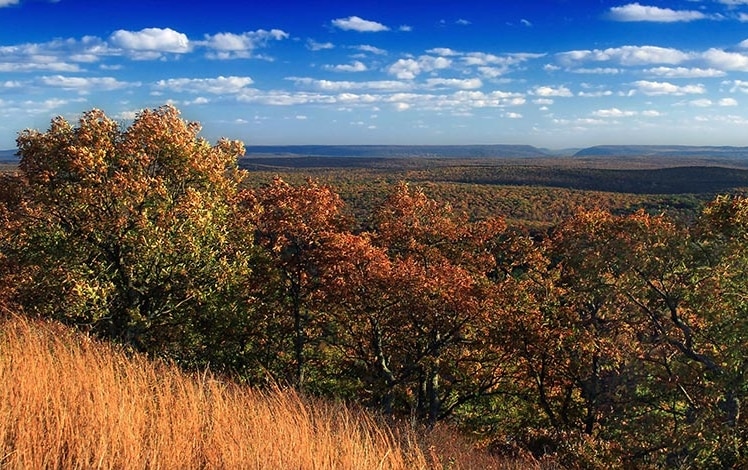 Mt. Wisner at Gravel Preserve
Mount Wismer is a 90-acre preserve abutting the 170-acre Gravel Family Nature Preserve that includes hardwood forest, open fields, and a variety of wildflowers. "Gorgeous" is the mildest possible word for this wrap-around panorama.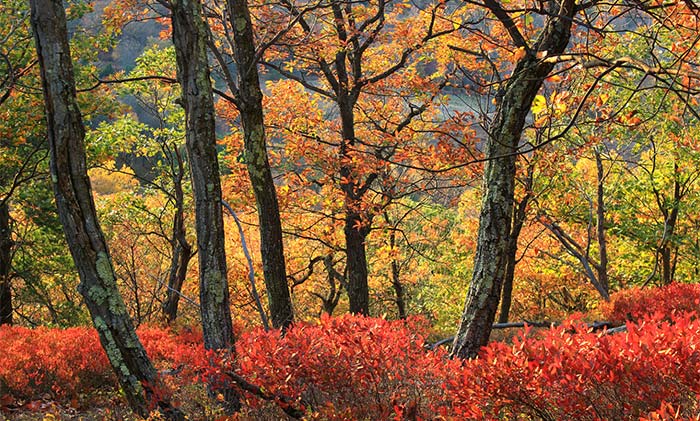 Early morning mist often delineates the creeks that flow into the Brodhead. In the fall, the view of changing colors is spectacular. The trail begins at the metal gate and weaves through wetlands and blueberry fields, and doggos are allowed to tag along, as long as they are leashed.
Barrett Township's purchase of the Chaykosky property ensured the protection of one of the most outstanding vistas in Monroe County. The rugged hike from the Mt. Wismer parking area, or the steeper hike from the Gravel Family Nature Preserve, will give you quite a workout, but the pay off is an unobstructed view of almost all points south and east, including Big Pocono, the Blue Mountain, and of course Delaware Water Gap. You can see Skytop's West Mountain, Camelback, and Buck Hill Falls.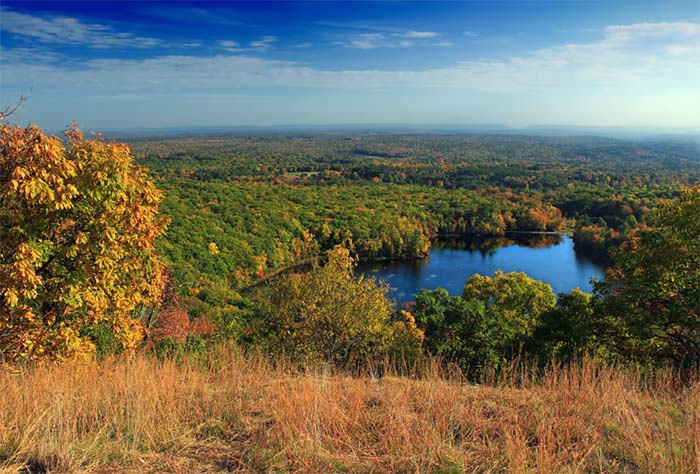 Trails are completed and marked. A gravel road brings you into the Preserve, going downhill, then climbs steeply. At the end is a narrow trail going up to the plateau where you can enjoy the view.
This 170-acre property is located off Gravel Road. Take Route 447 north from the light in Canadensis, go approximately 3 miles, and turn right onto Gravel Road. Continue for 0.2 miles to the entrance on your left. Pull in to the parking area. The trail begins at the metal gate, travel through a field and notice the swamp on the right, home to woodcock, and a variety of wildlife. The trail meanders through additional fields, into an old hardwood forest and then back to a stream feeding the wetland.