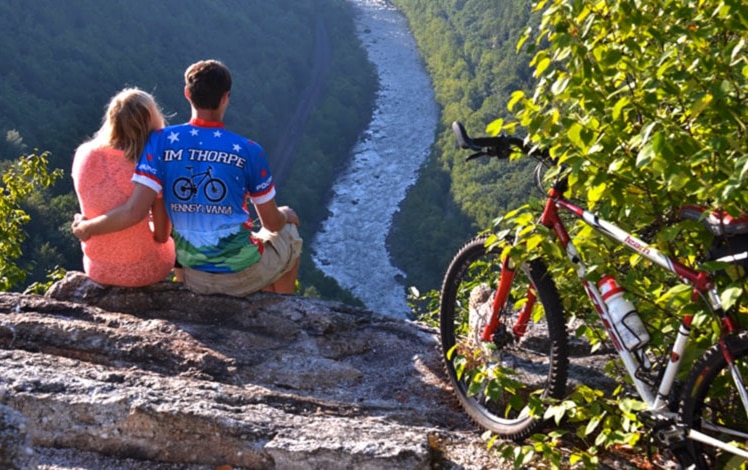 Pocono Biking lets you experience the historic Rail-Trail in the Lehigh Gorge State Park. The most popular ride is the 3-5 hour downhill trip on the Lehigh Gorge Biking Trail. You'll ride down the slight downhill grade of an abandoned railroad bed and follow the river all the way through the Lehigh Gorge State Park. The Rail-Trail runs along the Lehigh River.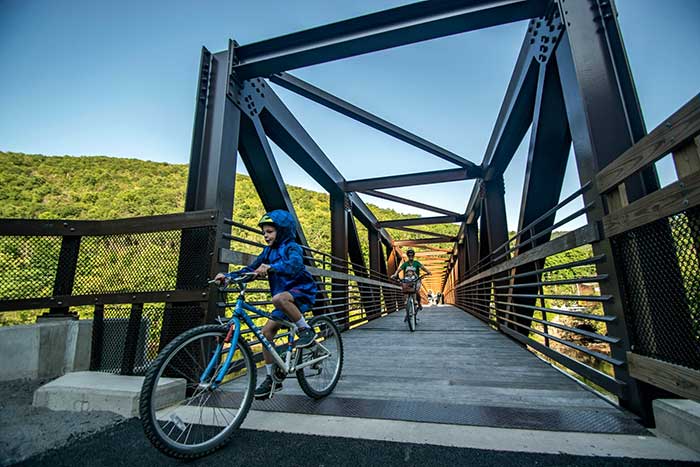 Pocono Biking's 4-day bike ride is an inn to inn stay from Jim Thorpe to Washington Crossing. Bike 142 miles of rail trail on the Smithsonian Affiliate, Delaware & Lehigh Trail, also known as the D&L Trail.
Shuttle service to the Lehigh Gorge Rail-Trail and bike rentals are available. Shops at the top and bottom of the trail can outfit you with a Trek bike and sign you up for the shuttle.
There are also 2, 4, and 5-day rides. The 5-day trip combines biking with whitewater rafting when Pocono Biking partners with Pocono Whitewater Rafting. There are a bunch of specialty trips, including the Waterfall Photo Bike Tour.