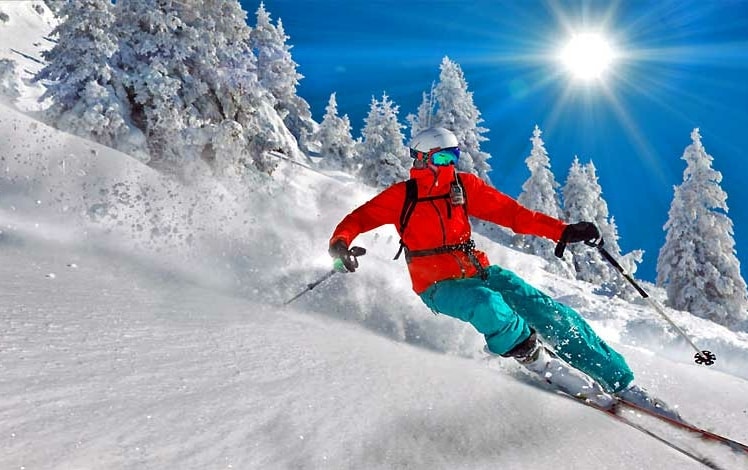 Elk Mountain invites you to skip the crowds in the Poconos and journey north to Elk Mountain, located in the beautiful Endless Mountains. Opened in 1959, this local resort offers a range of lifts, trails for all levels, and 2 terrain parks. It is located 30 miles north of Scranton.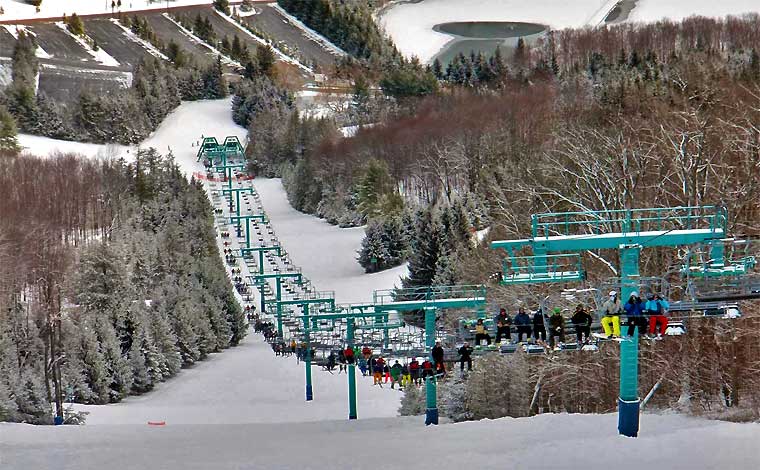 Hours are subject to change and should be confirmed by contacting Elk Mountain.
They've been named Best Overall Mountain in the Mid-Atlantic Region, and as soon as you set foot on Elk Mountain, you'll understand why. With 180 skiable acres and 27 trails, skiers and snowboarders of all skill levels will feel right at home on the mountain.
"Elk Mountain is a great place for the family to ski or snowboard. The staff is very friendly. The trails are well maintained and the weather has been great for snow and snowmaking. Parking is convenient with shuttles to the lodge at least every 5 minutes. The lodge is well maintained and clean. We travel extra miles because this place is worth it for families."
Hungry? Visit The Loft in the newly renovated Winter Garden Restaurant and enjoy wine, beer and snacks. From house-made soups to chic cocktails and winter favorites, guests of Elk Mountain can enjoy dining on the slopes in a sophisticated atmosphere. Daily hours are 11:00 a.m. to 4:30 p.m. and 11:00 a.m. through 9:00 p.m. when there is night skiing.