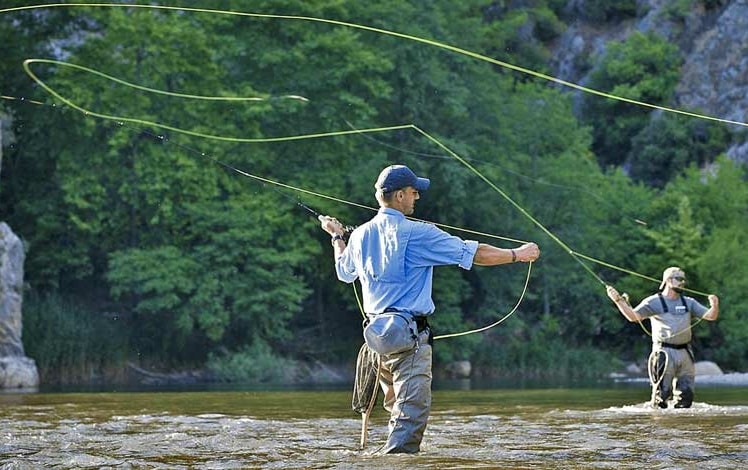 Cross Current Guide Service is an Orvis Endorsed Fly Fishing Guide Service on the Upper Delaware River System in NY & PA, located at the Shehawken Access on the West Branch of the Delaware River.
Guided fly fishing for the wild trout of the West Branch, East Branch, and Main Stem of the Delaware River is with drift boats, wading, or a combination of the two, depending on river conditions.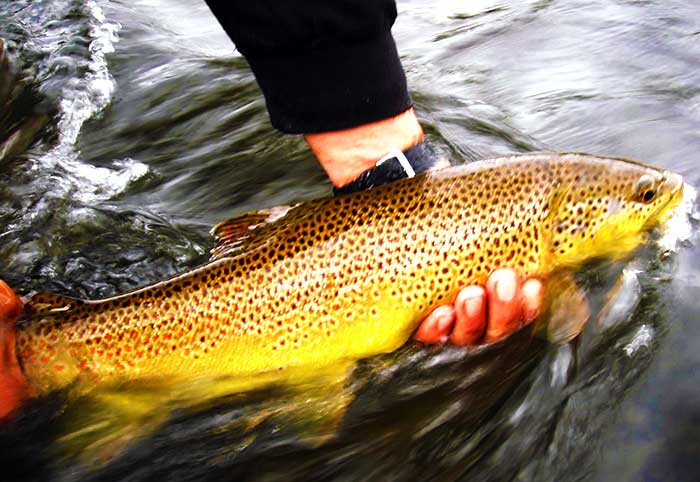 Trout season begins in April and continues to late October. During your day, skilled professional guides will work to put you on fish and help you with the techniques that lead to success. On all trips, they provide the use of any necessary tackle. On full-day trips, lunch and soft drinks are provided. They always have the right flies should you not have them, and loaner waders are also available, depending on sizing.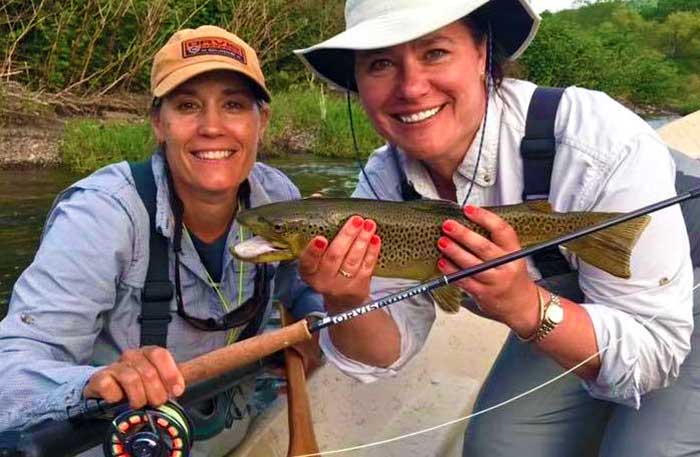 The Delaware River is an outstanding smallmouth bass fishery. Field & Stream Magazine calls the Upper Delaware River one of the top five smallmouth bass rivers in the US! You can fish for these acrobatic fighters on light tackle or fly fishing gear. The Upper Delaware is also a fantastic fishing spot for brown trout, rainbow trout, and American shad.
Mid-June through October is your best bet for smallmouth bass fishing. The winter months find them booking and hosting fly fishing trips for bonefish in the Bahamas, and trout fishing in Patagonia, both on the Chilean & Argentinean side of the Andes. In addition to great fly fishing, they're are happy to arrange lodging for your stay. All skill levels of anglers are welcome. Corporate and business outings, as well as social groups, are easily accommodated. Call or email to schedule your time on the water!
Cross Country's facebook page is listed above. They also have a terrific source of fishing info on their other facebook page, here.