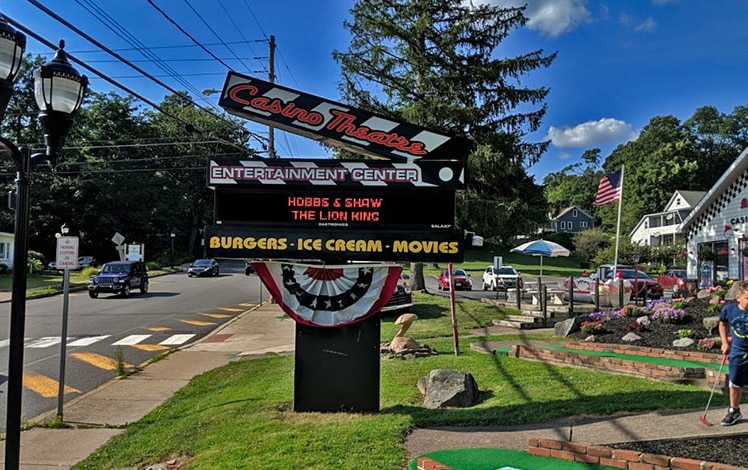 Casino Theatre Entertainment Center
Small town two-screen movie theater with a twist – you can have food delivered to your seat. Ticket prices are reasonable for first-run movies. Buy tickets here, or at the box office.
Twirl on the tiny carousel, play mini-golf, arcade games, or catch a flick in the old-fashioned Poconos movie theater complete with a malt shop.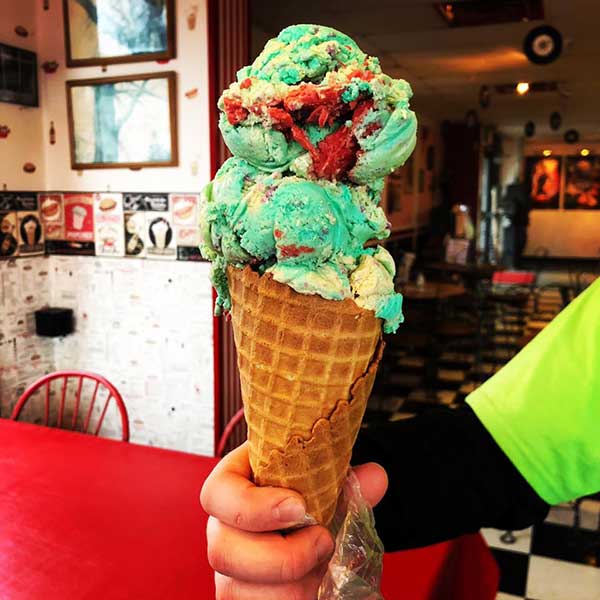 The ice cream and sandwich shop serves burgers, cheesesteaks, fries, quesadillas, and offers a kids' menu. Hand-dipped Hershey's ice cream treats include cones, shakes, sundaes, and a banana split. Waffle cones are handmade.