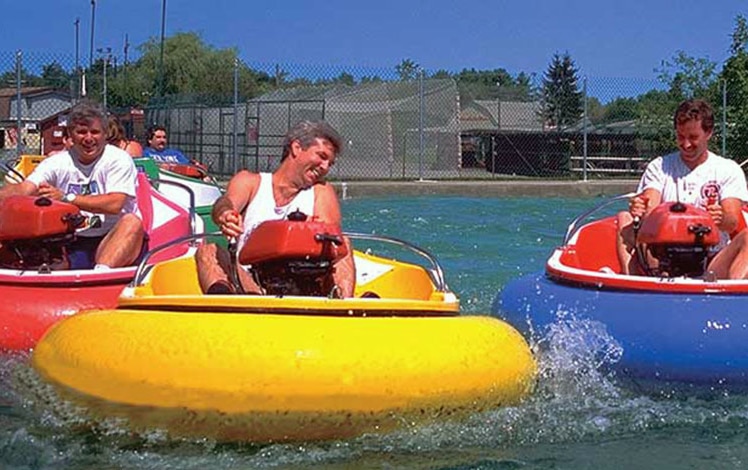 Carousel Water & Fun Park
Carousel Water & Fun Park has water slides, a wading pool, bumper boats, go-karts, mini-golf, kiddie cars, a game room, and a snack bar. Pay by the ride, or get a very inexpensive all-day pass good for unlimited use of everything.
Park is open from the middle of May until September 2. The water slides and wading pool open in late June.The park accepts cash only.
Not a water park, really – it's more like a playground with a wading pool and some features for the little ones. Best for families with very young children.
Carousel Water & Fun Park is a sweet, old-fashioned place, but it's a bit run down. For a more updated park with better options for older kids, we recommend Costa's Family Fun Park, located 20 miles south in Hawley.