Wildflower Music Festival 2022
July 2

-

August 21

$13 – $26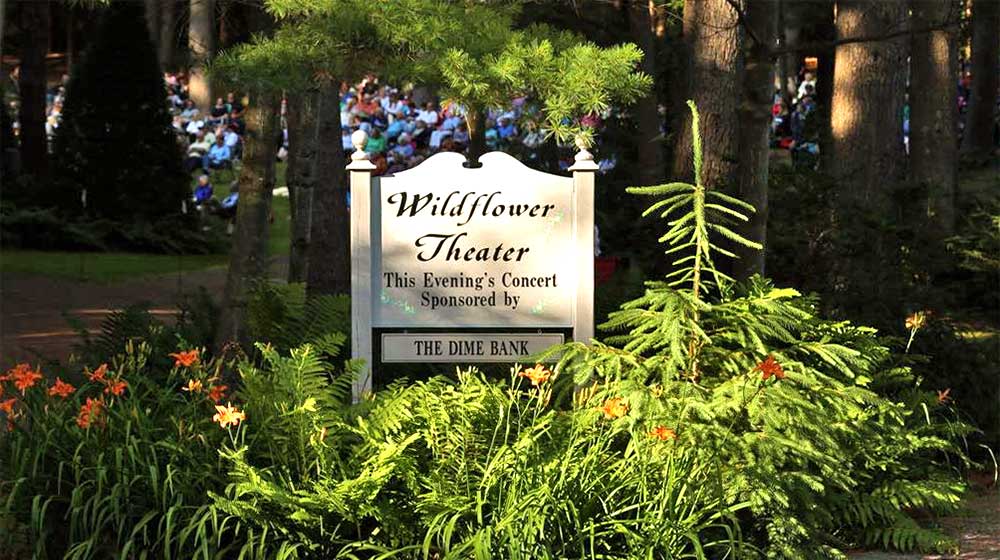 The Wildflower Music Festival 2022 is an open-air outdoor music festival held on the exquisite grounds of the Dorflinger-Suydam Wildlife Sanctuary in White Mills.
The gorgeous pine trees and ferns create the backdrop for the Dorflinger-Suydam Wildflower Music Festival, which was started in 1983. Seating is on the grass in the natural graded amphitheater. Please bring a lawn chair or blanket to sit on as chairs are not provided. Picnics and beverages of your choice are permitted at all outdoor concerts.
All concerts are held on Saturday evenings, except the July 28th Thursday evening concert. All concerts begin at 6 pm. The seating area in the amphitheater opens at approximately 5 pm, or whenever the artists have completed their sound check and rehearsal. Seating is on a first-come basis.
There is an extra mid-week concert this season. Not only are there eight concerts instead of seven, but the Thursday event will hopefully enable those who work on Saturdays to attend a concert at the Wildflower Music Festival.
General Admission (good for any concert) $ 26.00
Students (12 to 18 years) (good for any concert) $ 13.00
Kids 11 and under get free admission.
Related Events