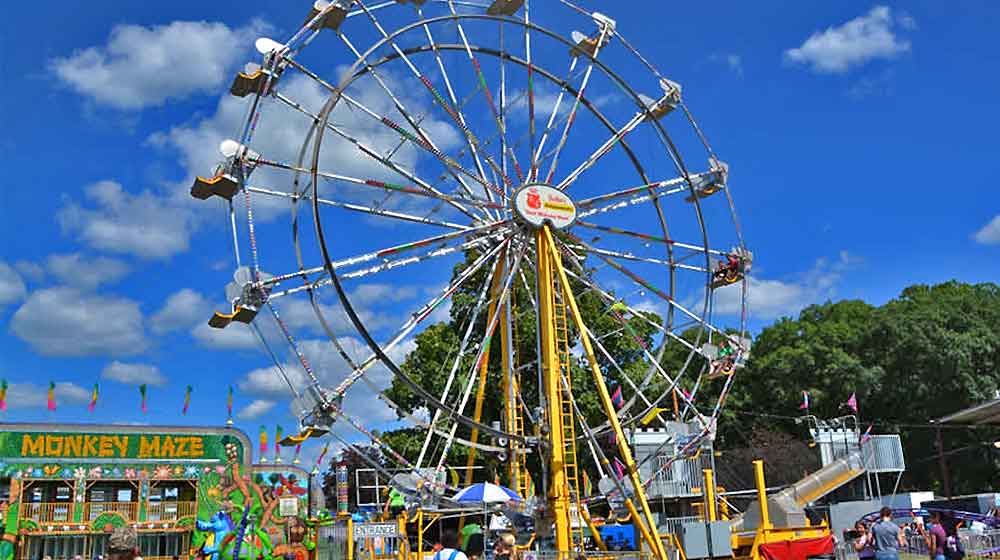 The West End Fair comes to Gilbert every years since 1920. This year's dates are Aug 20 – 26. Gilbert is 15 miles west of Stroudsburg and 11 miles south of Long Pond. Hours are 2 – 10 from Sundays thru Saturday.
This is a country fair with animals, live entertainment, arena shows, and homemade items on display. You'll find rides, midway games, animal exhibits, fair food, live bands, vendors, and a demolition derby. At its core, this is an agricultural fair; check out the fruit and vegetable competition.
Special attractions include demolition derbies, a four-wheel-drive truck pull, and monster trucks.
Great county Fair. Lots of food, games, rides, entertainment. Farm exhibits, displays. Fun for the entire family.