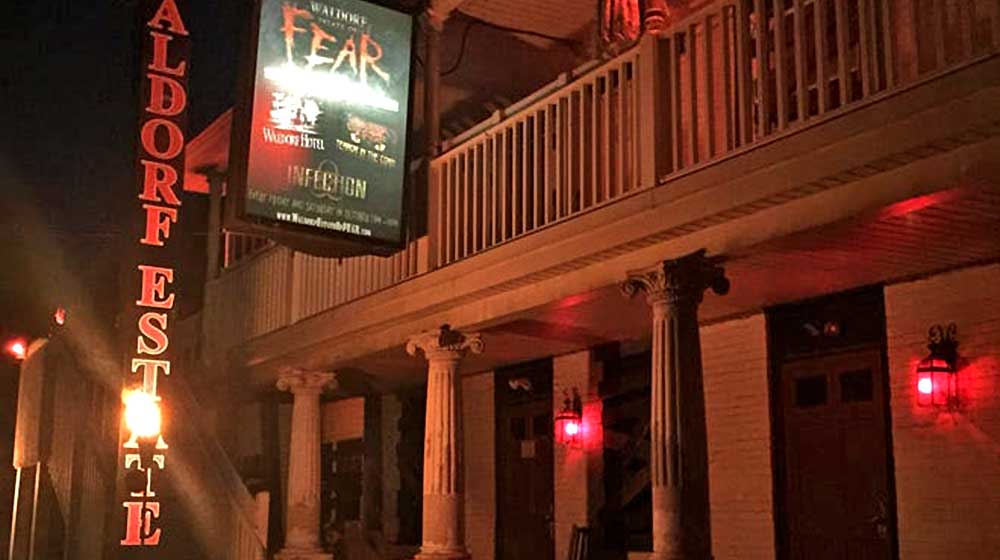 Waldorf Estate of Fear has been recognized as one of the top ten hottest haunts in the United States and in Pennsylvania! Dark spirits and evil lurk around every corner. Do you think you're brave enough to experience one of the most scary haunted attractions in America and make it out alive?
The Waldorf hotel is full of high-tech lighting and tricks but most of all enthusiastic, highly energetic, live actors that will have you screaming for your mommy. So check in…they DARE you!
Find their events calendar here.
Tickets start and $20 and make their way up to $70.