Waldorf Estate of Fear
October 8

-

October 31

$30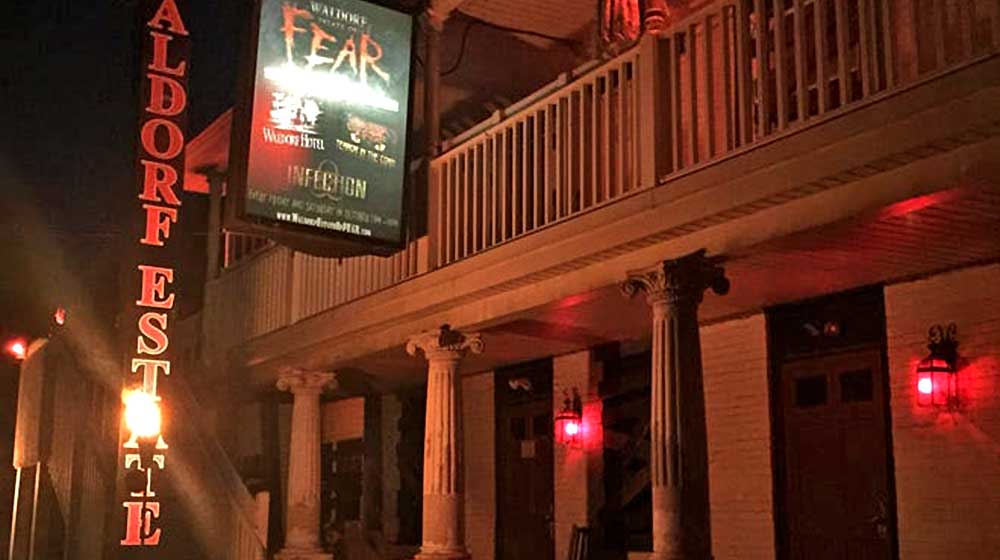 The Waldorf Estate of Fear's resident ghoul, Oliver, is said to be wandering the halls looking for damned souls.
He is joined by his fellow spooky spirits in this attraction, which uses high-tech lighting and trickery to scare its guests.
You can also be the star of your own slasher flick in the "Terror in the Corn," a 20-minute outdoor walk (or run for those scaredy-cats out there) through a cornfield where you'll encounter demonic characters based on horror films from the 80s and beyond.
Depending on who you ask, the hotel is said to be haunted. And don't even think about going into the basement: It's locked and latched.
Cost: $20 for the hotel, $20 for terror in the corn, or $30 for both attractions. $15 for VIP upgrade
Hours: 7 p.m. – 10:30 Friday – Saturday through Oct. 31, also 6 p.m. to 8:30 p.m. Oct. 17 and Oct. 31.
Interchange Road is PA Route 209. They are right next to The Country Junction and about 10 minutes off the PA turnpike.
Related Events