Trout Seasons Begins April 2!
April 2

-

September 5

Free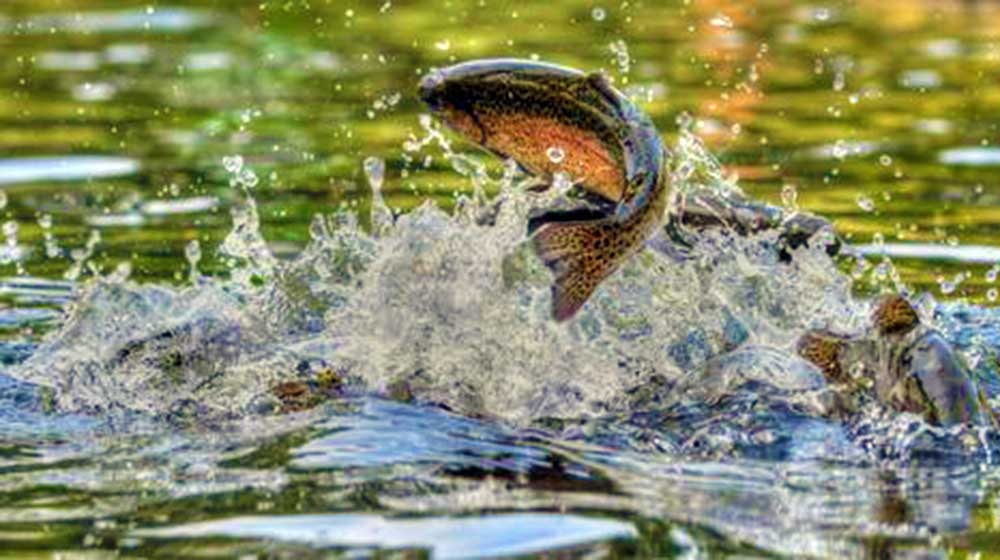 Trout Seasons Begins April 2! Go here to visit the online trout stocking schedule and see when different locations will be freshly stocked. Grab your rod and reel and fish 150 lakes and 170 miles of rivers.
Grab your 1,3, or 7 days fishing license here. Make sure you get a trout permit! Be sure to purchase early to allow time for your registration card to be sent to you in the mail.
Pocono Mountains waters are stocked with brown, rainbow and brook trout, with an average size between nine and 11 inches. Colorful brown and brook trout are also native to many of the region's rated streams. Native trout are slightly smaller, typically ranging between six and eight inches. In Pennsylvania, trout must be at least seven inches long to keep. The inland daily creel limit on trout is five fish (combined species) during the regular season. Visit the PFBC Trout Season overview page to view regulations and learn more. The Pennsylvania state record for brown trout is 20 pounds!
Come by the Lake Wallenpaupack Visitors Center and pick up your fishing rod and reel of choice! If you're new to fishing and plan to try your luck at Lake Wallenpaupack, you can borrow rods, reels, and a tackle box full of hooks and other terminal tackle, free of charge, from the Lake Wallenpaupack Visitors' Center, open daily from 9 a.m. to 5 p.m.
Have a look around our site for fishing info and find a guide and the info you want.
The season runs through Labor Day, which is Monday, September 5 in 2022.