The Breakers: A Tribute to Tom Petty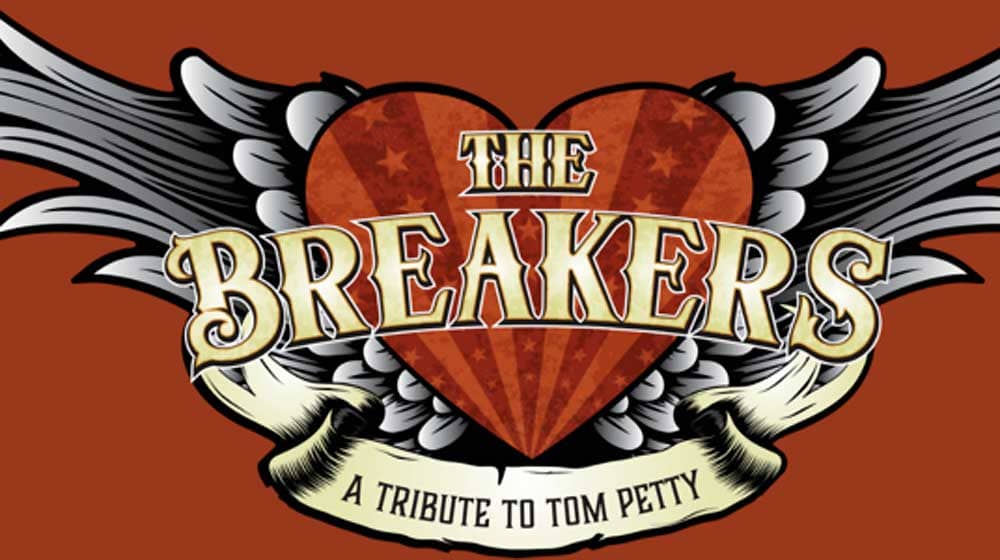 The Breakers is the country's premier Tom Petty & the Heartbreakers tribute band. Established to let the fans of the late great Tom Petty continue to enjoy the live experience. No other Tom Petty tribute band comes close to capturing the sound and emotions of Tom's songs.
The Breakers are a no frills rock band who meticulously encompass the Tom Petty sound and musically establish an emotional connection with the crowd that's palpable. When asked why they didn't take the impersonation and prop-driven approach, founder Tom Smith says "we wanted to approach the tribute genre as a true live band, and in (lead vocalist) Chris Chartier we have what no one else has – the most genuine sounding Petty experience in the country."
See The Breakers website here.
The Milford Theater Bar will be open at 7:00 pm, serving wine, beer, cocktails, and concessions. Table Seating tickets include a cocktail server (credit card required) during the show.
The doors open at 7 and the show begins at 8 pm. Tickets are $30 to $45.
Related Events