Thanksgiving Dinner at Skytop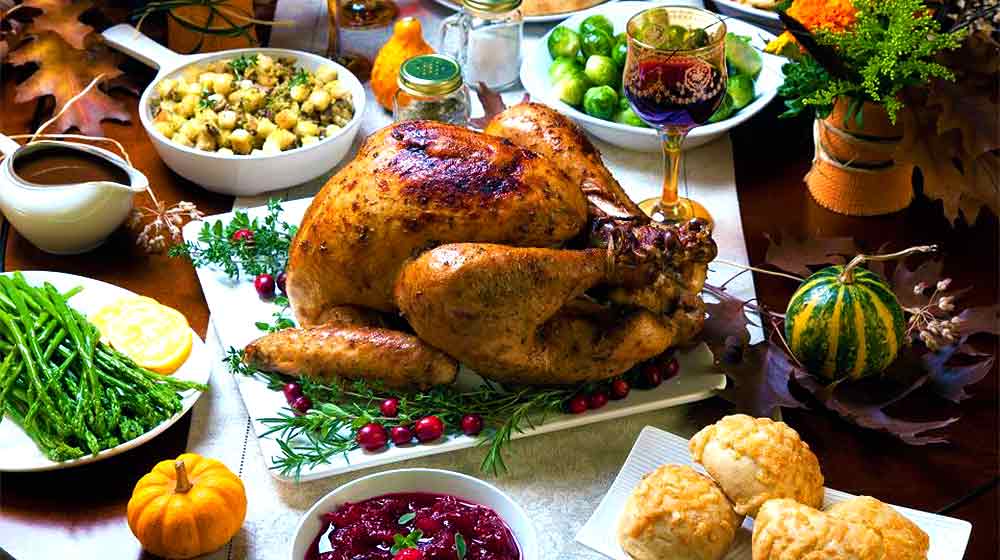 Thanksgiving Dinner at Skytop is served as a buffet at Windsor from 12 – 4pm and Lakeview from 4 – 9pm, or a seated meal in the Windsor Dining Room from 6-9pm with a la carte open and Thanksgiving specials.
Items include crab shooters, South Bay blond oysters, poached gulf shrimp with bloody Mary cocktail, artisans greens salad with pink lady apples and balsamic roasted delicata, maple and butternut squash bisque, sage roasted root vegetables, maple bourbon brined turkey with pan gravy, mustard herb-encrusted rib or beef au jus.
See their beautiful buffet menu here.