Poconos Canna Fest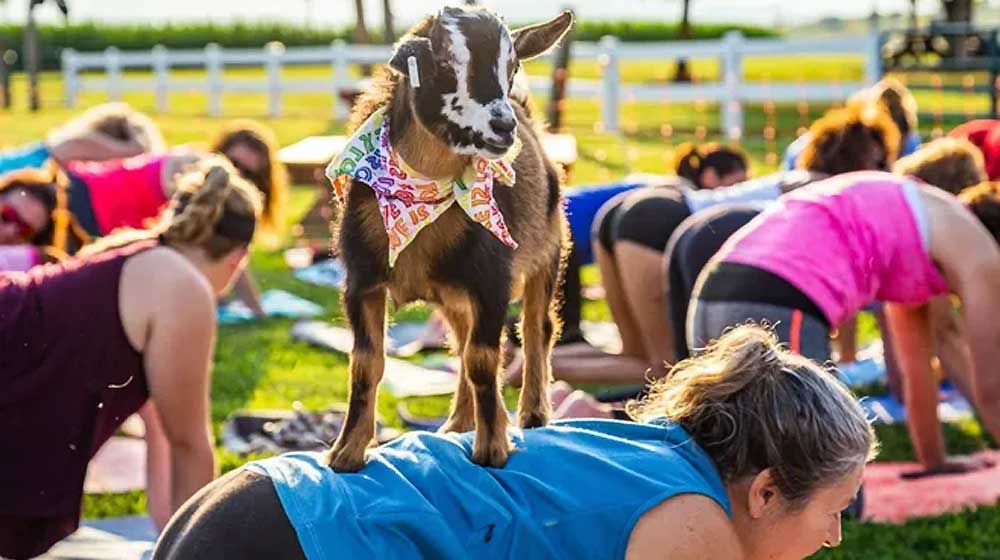 The Pocono Canna Fest brings together cannabis, live music, yoga and reiki classes, and alternative health demonstrations Saturday and Sunday at the West End Fairgrounds in Gilbert. There's "goat yoga", live music, and food vendors. There's a vegan vendor, too!
The focus of the first annual event will be rest and relaxation. On both days, find group and individual reiki sound bathing, private chakra healing, licensed massage therapists, and spiritual healers. The festival runs from 10am – 6pm on Saturday and from 10 'til 6 on Sunday.
According to organizers, there will not be any medical marijuana sold on-site — only products containing hemp and CBD. The festival kicks off each morning with free guided yoga and reiki classes for all attendees.
More than 150 vendors are tapped to exhibit, highlighting the latest wellness and self-care trends including hemp-infused products, crystals, incense, homemade beauty products, jewelry, and apparel.
There will be food and booze vendors. On Saturday, Cody Templeton and Carl Palmeri are slated to perform from 10 am 'til noon and the Brian Dean Moore Band takes over from 1 to 5 pm. The Cramer Brothers Band will perform from noon to 4 pm on Sunday.
On-site tents and RVs are welcome on the pet-friendly grounds for $15 per night for tents, and $40 for RVs and campers.
Related Events