Pocono Thanksgiving Dinners To Go
November 23

-

November 24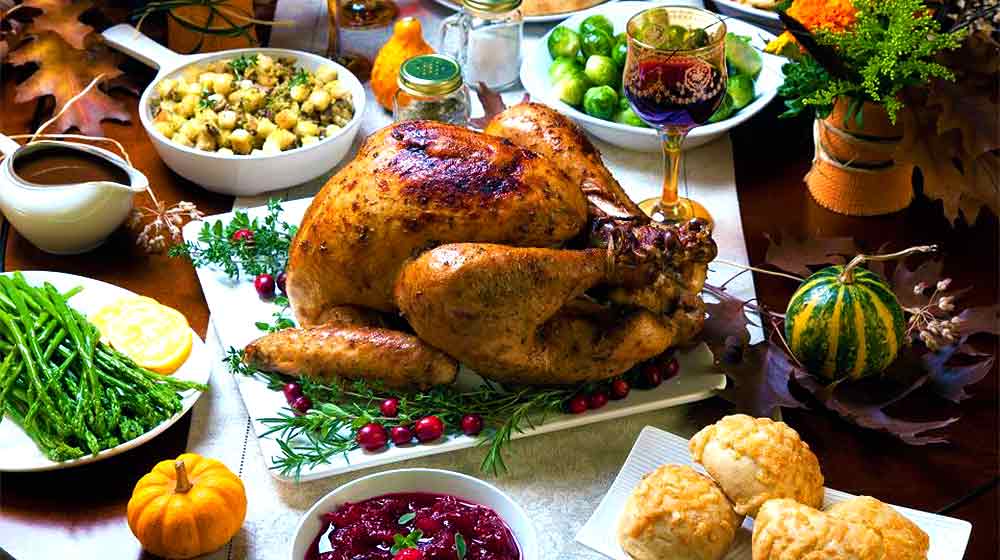 These are your Pocono Thanksgiving Dinners To Go. Bring dinner with the works to your vacation house.
East Stroudsburg
Pick up on Thanksgiving Eve from The Cinder Inn in East Stroudsburg. They're serving turkey, ham, homemade stuffing, brussels sprouts or corn, mashed or sweet potatoes, cranberry sauce, and rolls. Additional platters and pies are available. $50/2-4 people; $80/6-8 people; $135/10-12 people.
Hawley by Lake Wallenpaupack
Pick up your traditional and ready-to-heat Thanksgiving Meal at The Settlers Inn. Swing by on November 24 from 9 am to 1 pm to pick it up. Takeout orders are accepted through November 22. $40/person plus tax.
Get your dinners at The Dock on Lake Wallenpaupack. Turkey, gravy, sausage and sage stuffing, bacon and corn casserole, cranberry sauce, rolls, and pumpkin and apple pie. Takeout orders are accepted through November 22. Pickup on November 24th between 9 am to 1 pm. $29 per person plus tax.
Long Pond
Order pick-up at Pocono Organics for meals, sides, and desserts, on Wednesday, November 23 from 8 am. to 3 pm. The order deadline is 5 p.m. on Saturday, November 19. Buy a meal or individual dishes here.
Palmerton's Blue Mountain Resort
Impress your Thanksgiving guests with a chef-prepared meal complete with all your favorite dishes from Slopeside Pub and Grill. Place your order by Friday, November 11, and pick it up on Wednesday, November 23. $175/dinner for 4-6 people plus tax.
Swiftwater
Call ahead to order a legendary Thanksgiving dinner to go from Frogtown Chophouse. Chow down with loved ones in the comfort of home with house salad, rolls, and butter, half-deep-fried turkey, bread stuffing, mashed potatoes, lemon parmesan green beans, and pumpkin pie. Call to order. Reserve your curbside pick-up while you can! Pick up November 24, 1:00 to 5:00 pm. $119/dinner for four; $89/dinner for two.
Beach Lake, Upper Delaware
For fabulous (really) desserts it's Beach Lake Bakery on Thanksgiving Eve, Thanksgiving Day you can pick up pies only.