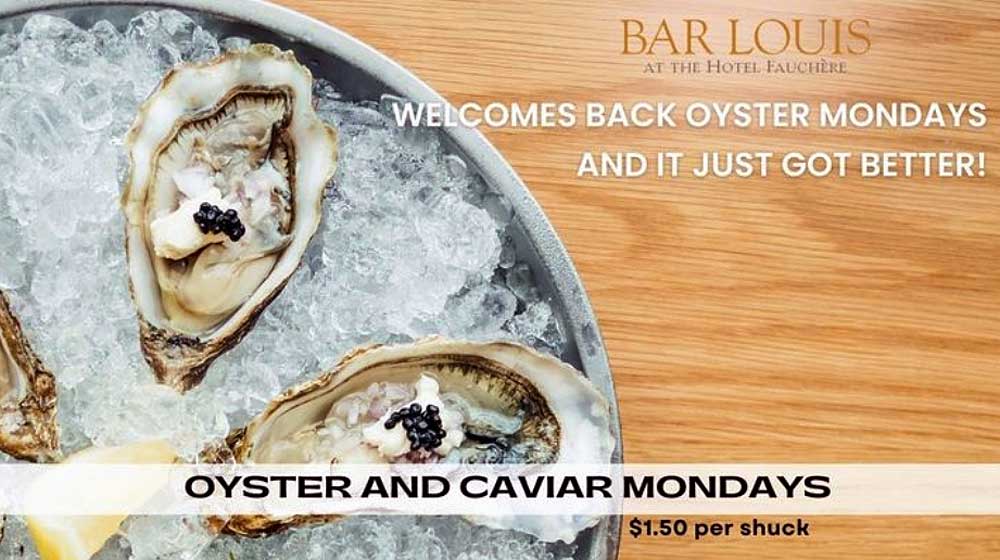 Oyster and Caviar Mondays start May 22 at Bar Louis at Hotel Fauchere.
Savor the finest East Coast and West Coast Oysters, sourced from the world's furthest corners. Book your spot and start your week off right.
"So, why wait? Mondays are now a shell-abration you won't want to miss!