Milford Readers & Writers Festival
September 16

-

September 18

$35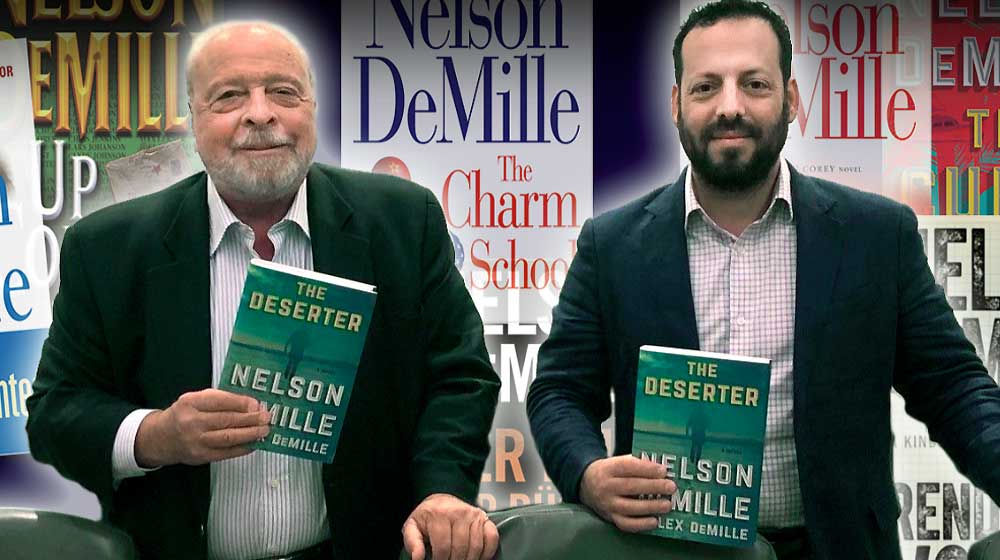 The Milford Readers & Writers Festival will be back in 2022! Tickets are going fast!
On the weekend of September 16-18, the festival will be back with the notable panelists and controversial topics you have come to expect.
One of the benefits of purchasing a festival pass is that the pass includes the Authors Reception on Saturday night, where you get to meet and mingle with Main Stage authors.
The Milford Theater has been totally renovated and you can look forward to a much more comfortable experience along with their full-service bar serving beer, wine, and cocktails as well as classic film concessions and popcorn.
The 2022 Lineup of Special Main Stage Guests/Events:
Friday Night, The Gin Game starring Len Cariou and Heather Summerhayes Cariou, from 7 – 9 pm.
***
Saturday, A Conversation with Nelson DeMille and Alex DeMille from 3:45 – 5 pm.
***
Books You May Never Get to Read – Author Cancellations and Book Banning from 11:30 am – 1 pm.
***
Writing About Rock & Roll, moderated by Bob Guccione, Jr. from 2:15 pm – 3:30 pm.
***
What is American Food, Historian and author Paul Freedman, with Richard Morais, from 10 – 11:15 am.
Check their website for the lineup of 9 free events.
You can see the 2022 Author's List here.
Proof of vaccination is required and wearing a mask is encouraged. There will be scheduled book signings with the Main Stage authors, as well as many more who will be participating in other aspects of the Festival's program. A "pop-up" bookstore will be operating during the Festival.