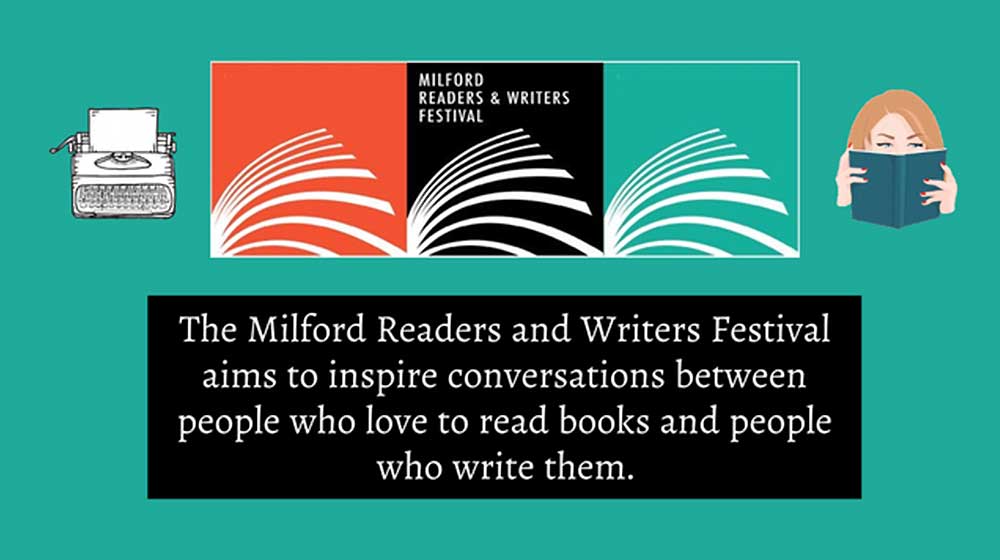 Milford Readers & Writers Festival 2023
Sept 22, 23 & 24
Milford Readers and Writers Festival aims to inspire and ignite conversations between people who love to read books and people who write them.
The Main Stage is at the Milford Theater where ticketed programs are held. Other free programs with many authors will be held all over Milford.
Festival passes are now available for purchase. Single tickets to individual sessions will be available at a later date online or for purchase at the theater box office the day of the event.
Festival passes allow access to all Festival events, as well as the private Authors' Reception held on Saturday evening.