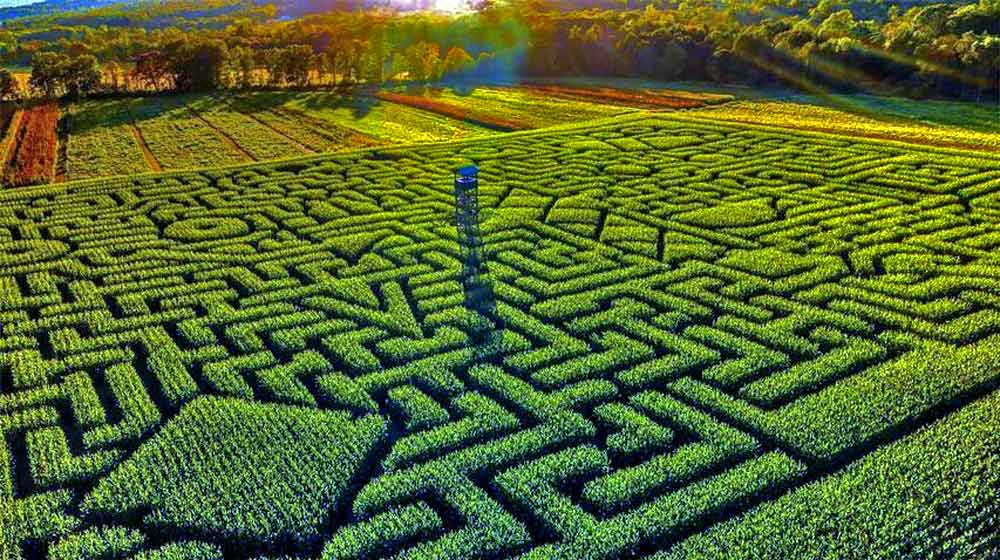 Mazezilla is what you've been waiting for, and it's worth it. It's 100% about family fun, because sometimes it's fun to get lost.
They've got an 11-acre corn maze, corn boxes, wagon rides, mountain slides, barnyard animals, hay forts, a pumpkin patch, food stands, and a produce stand.
Sometimes a little "cornfusion" can be exciting. The eleven acre corn maze at Mazezilla provides a safe yet stimulating challenge for all visitors. Every year is different. Every visit is different. They take you out to the maze in a tractor-driven wagon. Entering the maze is a chance to challenge your puzzle-solution skills. They don't leave you without help! There are "corn helpers" throughout the maze. "Tower people" overlook the complex.
Bring a flashlight to experience Mazezilla in the dark!
"This was my first corn maze and I had a blast with my family. The corn maze was fun, the food was good, the animals were adorable. Very family friendly."