Kenny Wayne Shepherd at the Sherman
November 11 @ 7:00 pm
$49 – $70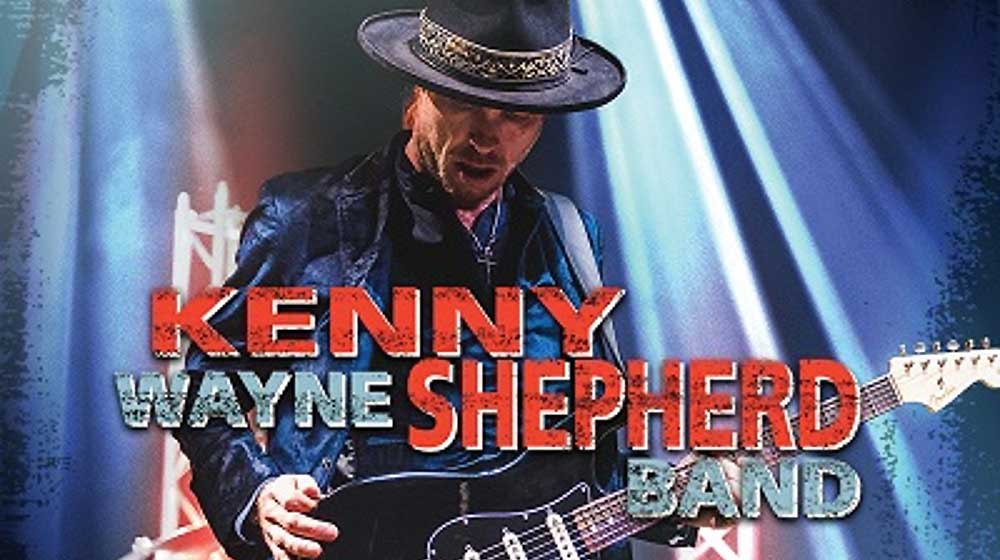 Kenny Wayne Shepherd at the Sherman Theater: "The calls have been coming for a long time", explains Shepherd. "People have been asking us to do a live concert video forever, for decades," he explains. "We've been working so much focusing on studio recordings. But I've been hearing the call from the fans for many years now," and, as live music has come to a standstill, the band wanted to give the fans a taste once again of that experience and this blistering set shows them in full force.
The release of 'Straight To You: Live' comes during a time when there is no live music and the world looks a very different place to 12 months previously, and as the seven-piece Kenny Wayne Shepherd Band bow out on a phenomenal finale of Jimi Hendrix's 'Voodoo Child (Slight Return),' they wave goodbye to the cheering Leverkusen crowd and it reignites that love of live music and the hope that is to come.
There are few artists whose names are synonymous with one instrument and how it's played in service to an entire genre. Utter the phrase "young blues guitarist" within earshot of anyone with even a cursory knowledge of the modern musical vanguard and the first name they are most likely to respond with will be Kenny Wayne Shepherd. Still barely in his 30s, the Louisiana-born axeman and songsmith has been selling millions of albums, throwing singles into the Top 10, shining a light on the rich blues of the past, and forging ahead with his own modern twist on a classic sound he has embodied since his teens. He met Stevie Ray Vaughan at 7, shared the stage with New Orleans legend Bryan Lee at 13. As an adult, he continues to create genre-defining blues-infused rock n' roll.
All Ages Admitted // 21 to drink with ID. Doors: 7pm // Show: | 8pm
Related Events