Hotel of Horror and Altered Nightmares
October 15

-

November 5

$30 – $45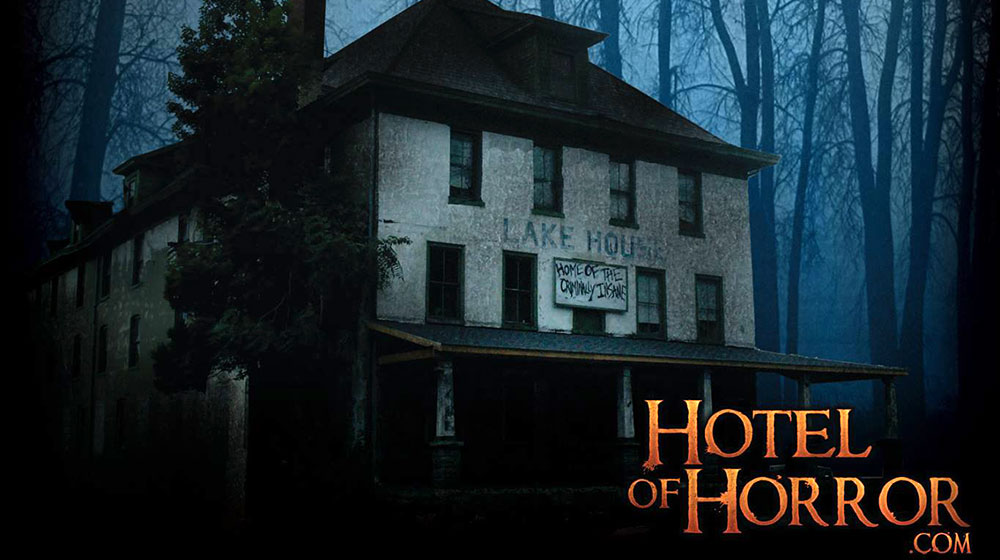 At Hotel of Horror and Altered Nightmares, when they say horror, they mean it! The Hotel of Horror is no ordinary haunted house. It's not one but two state-of-the-art, walk-through horror attractions in Saylorsburg's abandoned Lake House Hotel.
The Hotel of Horror and Altered Nightmares are both indoor, walk-through Haunted House attractions featuring live actors and paranormal activity housed in the 200-year-old abandoned Pocono Mountain resort once called The Lake House Hotel. Don't let the weather scare you. That's our job!
Their revamped ticketing process gives you less time in line and more time in the attraction. The Hotel of Horror and Altered Nightmares Halloween Attractions are both housed inside the legendary Lake House Hotel. The sinister subconscious of the Hotel of Horror feeds off the dark energy that stains the lumber skeleton of this once pristine mountain resort, while Altered Nightmares celebrates the chaos that grows stronger as each soul travels through its decaying halls and abandoned rooms.
September 24, 2022 – November 5, 2022, recurring weekly on Friday, Saturday, and Sunday. Start times vary between 6 and 7 pm; end ties vary between 10 and 11 pm. It's open rain or shine with a covered wait line and free parking.
The Lake House Hotel is located at 5105 Cherry Valley Road at the corner of Old Route 115 and Cherry Valley Road in Saylorsburg.