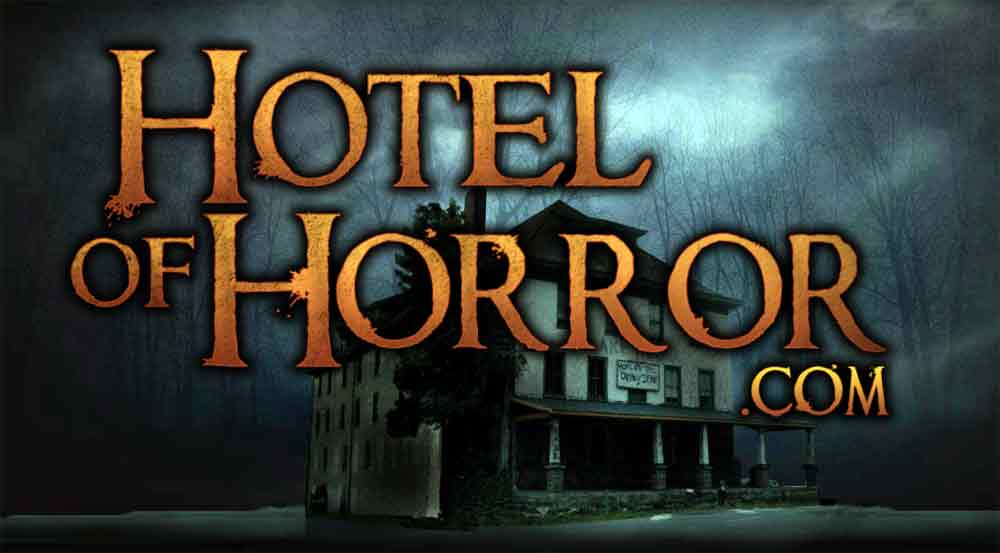 The Legendary Lake House Hotel of Horror is a 250 year old "Abandoned" Pocono Mountain Resort that houses both Hotel of Horror Haunted House and Altered Nightmares Haunted House and is grandly located on the Corner of Old Route 115 and Cherry Valley Road in Historic Saylorsburg. It's conveniently located just off the Saylorsburg Exit of Route 33!.
The Hotel of Horror and Altered Nightmares are Walk Through Halloween Haunted House Attractions, both housed inside The Legendary Lake House Hotel in the Poconos Mountains. Intertwined and breathing next to one another, sharing organs and a circulatory system like conjoined twins. The sinister subconscious of the Hotel of Horror feeds off the dark energy that stains the lumber skeleton of this once pristine mountain resort, while Altered Nightmares celebrates the chaos that grows stronger as each soul travels through its decaying halls and abandoned rooms.
Please enter with caution as the inmates run this asylum. Season 2023 will celebrate 3 decades that The Hotel of Horror has been fascinating and horrifying legions of fans from the far reaches of The United States and even internationally. Witness for yourself why they are critically acclaimed.