Hawley Harvest Hoedown 2022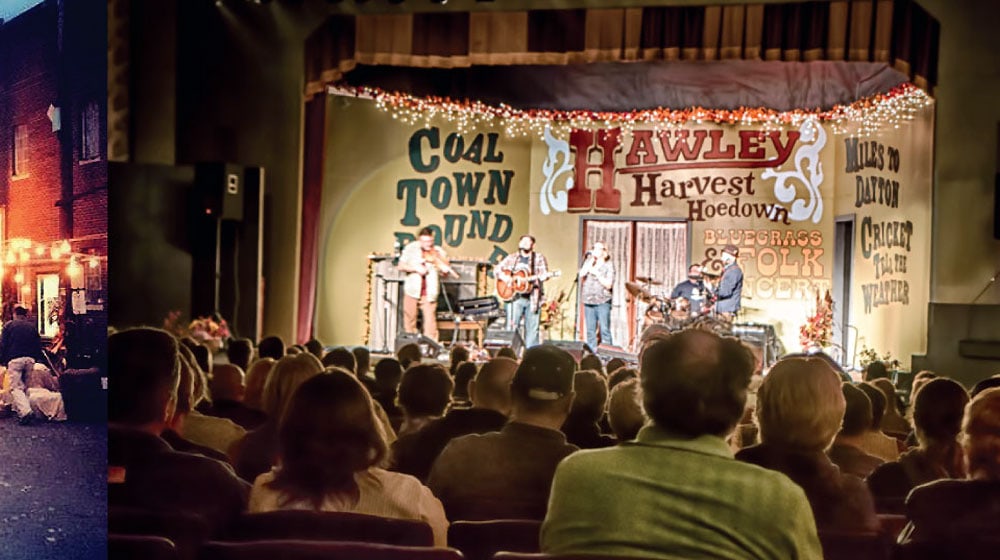 The Hawley Harvest Hoedown 2022 takes place on Saturday, October 1, and Sunday, October 2.
Hay rides, vendors, pumpkin decorating, children's games, a beer brawl, horse and wagon rides, live music, a petting zoo, and a bluegrass concert at the Ritz are staples of this long-running tradition.
in addition to the traditional activities in-town there will be a Cornhole Tourney Saturday (10/1) and a Lumberjack Competition event both Sat and Sun (10/1-2) in Bingham Park.
The 2022 Hawley Hoedown Bluegrass Concert will be held on Saturday, October 1st at the Ritz Theatre.
Hours on both Saturday and Sunday are 9:00 am 'til 10:00 pm. Any questions? Call them at (570) 226-4064.