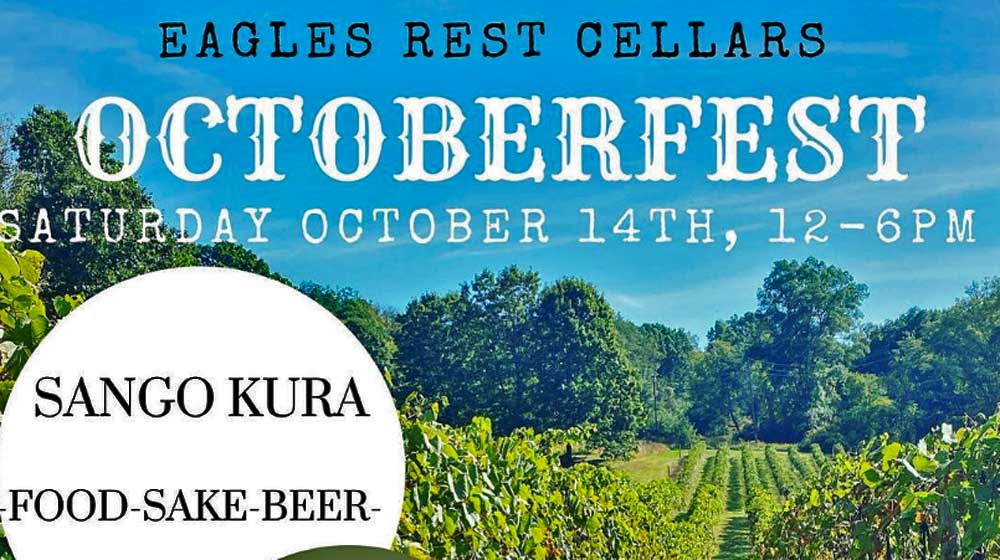 Eagle's Rest Oktoberfest is bringing their 5 year anniversary party this year.
What better way to kick off the fall season then enjoying the crisp fall air and beautiful foliage? Enjoy wine, craft vendors, and much more. Bring your own chair. No outside alcohol is permitted.
Live music, food, sake, and beer from Sango Kura, and spirits from Silverback Distillery.