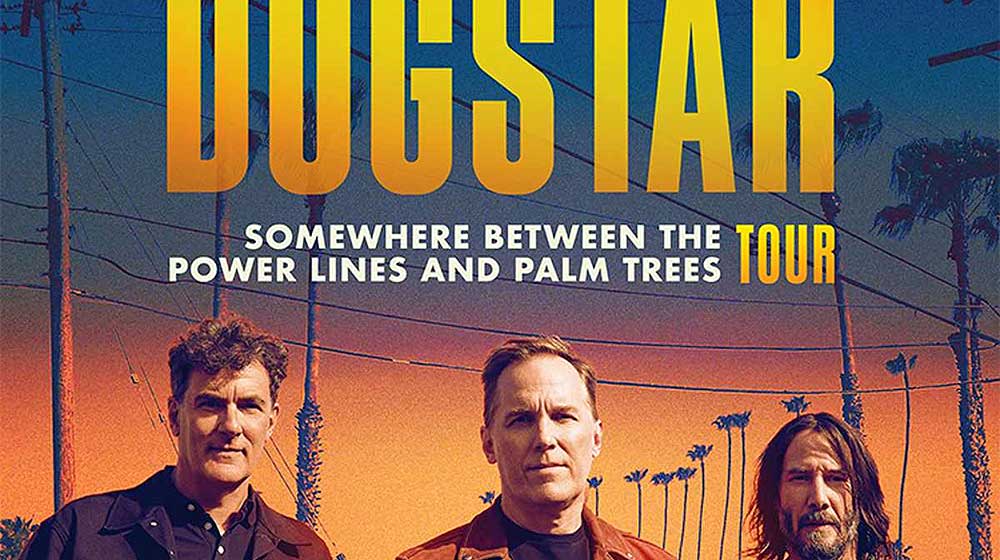 Dogstar comes to the Sherman Theater on October 7. Tickets go on sale on August 25.
Here in 2023, Dogstar epitomize the quintessential Southern California storytelling rock band they've always been in their hearts, making deeply resonant music that literally comes from Somewhere Between the Power Lines and Palm Trees – the name of their new album which arrives October 6, 2023. Comprised of guitarist/vocalist Bret Domrose, drummer Robert Mailhouse and bassist Keanu Reeves, Dogstar was born in 1991 as a band of friends who came together in a garage in Southern California and simply dreamed of playing music together and making a little noise.
Now, all these years later, Domrose, Mailhouse and Reeves took some time at the tail end of an historic lockdown to create this collection of songs that fully encompasses who they are as artists today. The happily reunited rock trio's official return came in May 2023 – more than 20 years since their last performance together – with their first public performance at the BottleRock Napa Valley music festival with a set that sparked fan and critical praise alike.
Doors at 7, show at 8. All Ages Admitted // 21 to drink with ID.