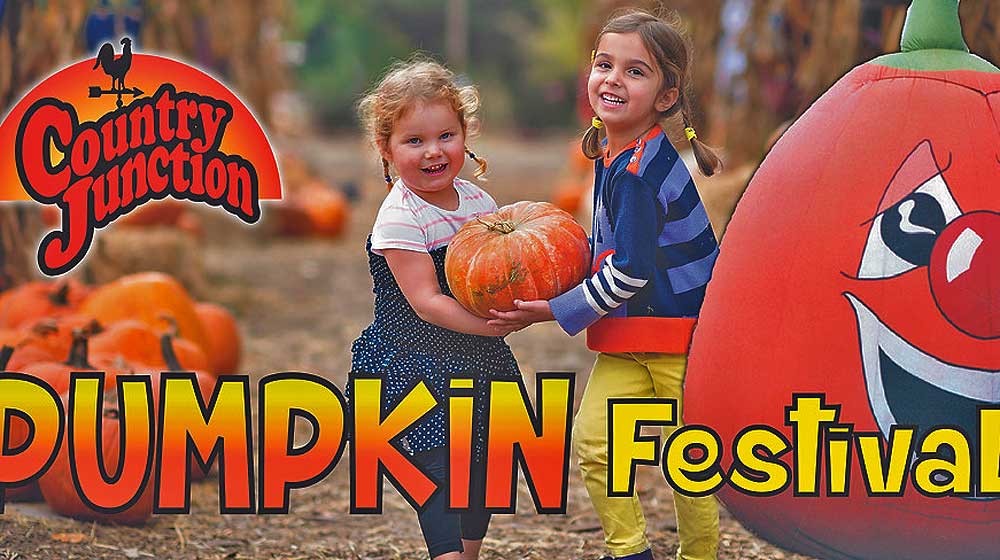 Country Junction Pumpkin Festival has TONS of activities for the family.
Weekday activities are hayrides, a gem mine, and gourd grenades. Weekend activities include those, plus the 3D Whacky Shack Fun House, a paintball wagon, pony rides, the bungee bounce, a rock wall, and carnival rides.
Kids Costume Party October 28 & 29. Kids: Wear Your Costume and join the Trick or Treat Halloween Parade through the Festival for treats along the way (bring your sack). Free hayrides for anyone in a costume!