The Black Bear Film Festival 2023 takes place in Milford and features independent films and honors independent filmmaking.
Each October, for over two decades, Black Bear Film Festival attracts thousands of film lovers, filmmakers, and outdoor enthusiasts to the charming and historic Milford, nestled along the Delaware river in the eastern part of the Pocono Mountains.
Join the screening of local, national, and international films on the Main Stage or at the Salon, spreading joy and building community through film.
The festival takes places this year on October 13, 14 & 15 with Opening Night on Friday, films all day Saturday and Sunday, with an awards ceremony at the Milford Theater on Sunday. See the entire schedule here.
Buying tickets for the Black Bear Festival is a breeze. You can either buy online or buy in person at the Milford Theater at 114 E Catherine St. You can buy individual show tickets, Gold Passes, or Gala Tickets. A Gold Pass is $150, Gala Tickets are $75, and Single Tickets are $10.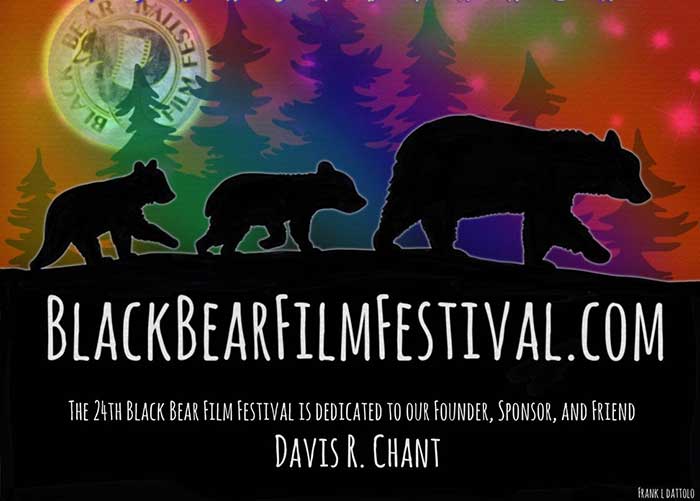 Plan your stay!