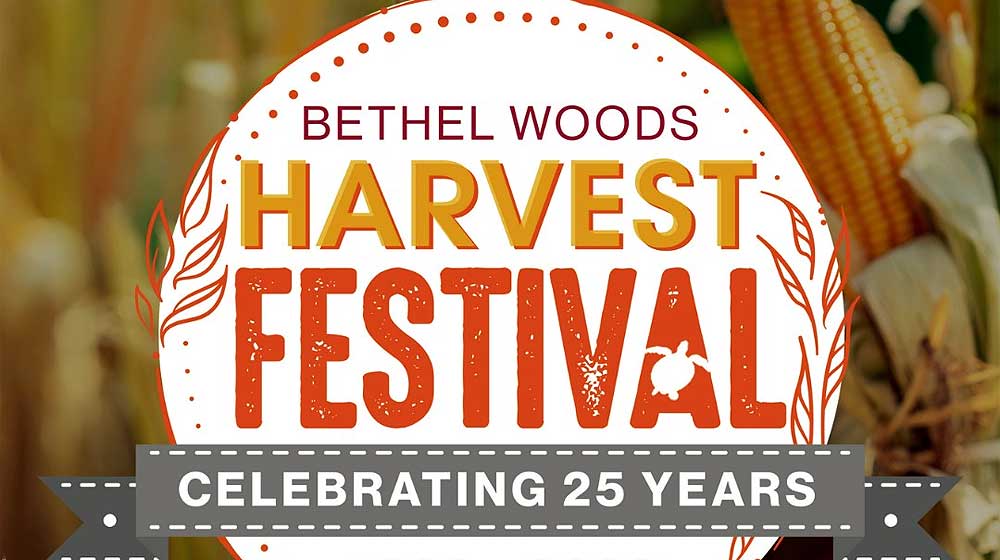 Bethel Woods Harvest Festival returns for six consecutive weeks on Sundays this fall. This year they're celebrating 25 years of farmers market goodness! The historic site turns its attention to the talents of the area's artisans, crafters and specialty businesses.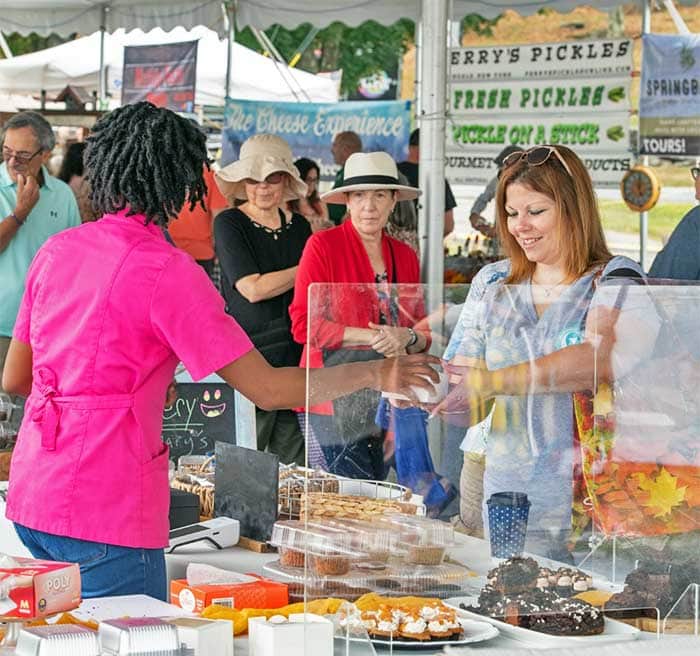 In addition to live music, shopping with 100+ regional vendors, and corn mazes, special attractions will be featured from week-to-week in honor of the silver anniversary, and will include a tortoise sanctuary, a live mural artist, circus performers, axe-throwing, a live giant pumpkin carving, and more to be announced.
There will be a food truck court and live music each week.
Admission is free, and there's a $7 car parking charge.