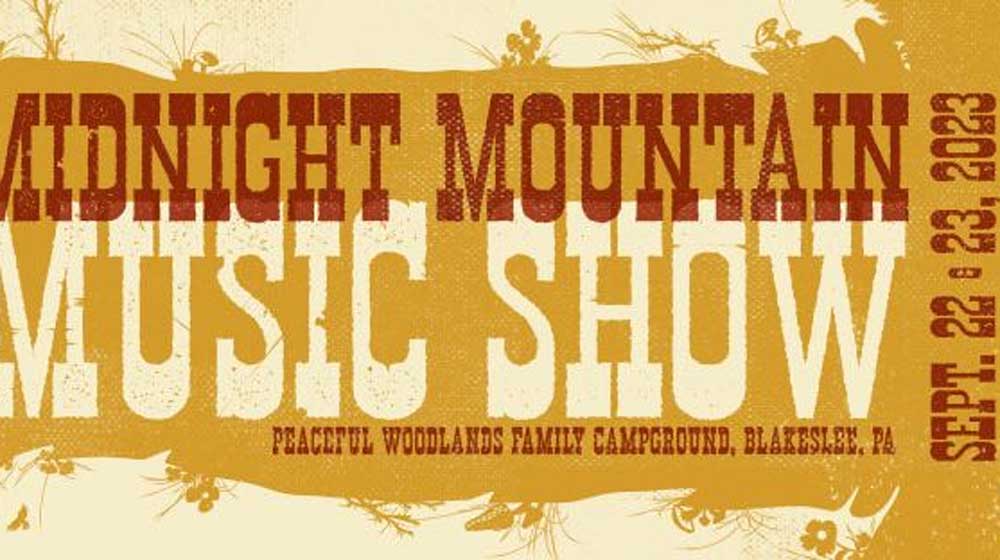 The 8th Annual Midnight Mountain Music Show is a festival presented by the Philadelphia band Mason Porter at Peaceful Woodlands Family Campground in Blakeslee. The festival will host a variety of American Roots acts from rock to folk, country, bluegrass, and everything in between. Additionally, the festival hosts a chili cook-off, kids' activities, vendors, and more.
We'll have info about the additional performers as soon as they're announced.
The show starts at 9 pm on both nights. Price is $20 for a day guest. It's free for Peaceful Mountains campers. Buy tickets on the day of the show or call (570) 646-9255. Kids 12 and under are free.